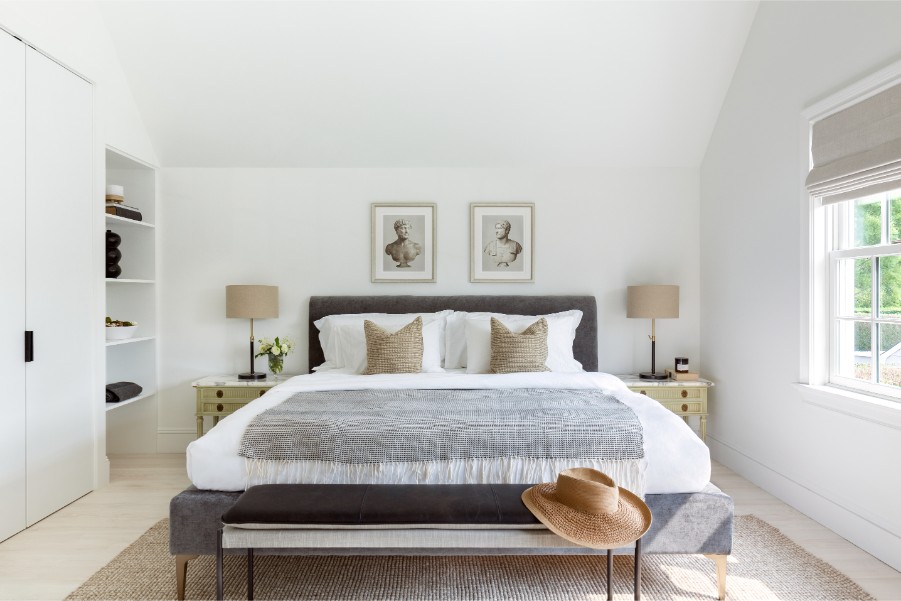 Interested in how to make your bedroom more romantic, just in time for Valentine's Day? Try one of these decorating tips to create the perfect space to snuggle up with your sweetie.
Make It Sensual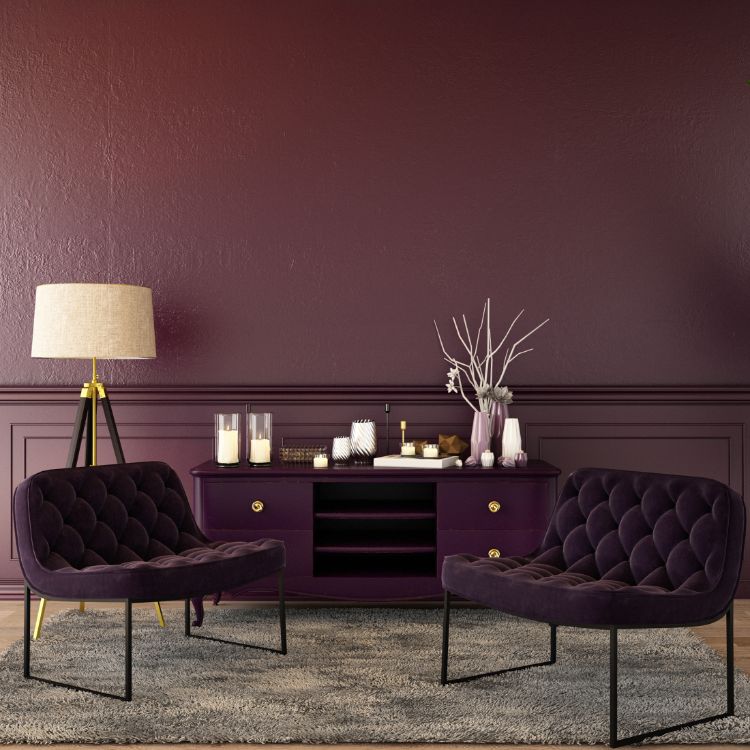 One thing sets apart the romantic decorating style from all others: sensuality. When you're decorating your room for Valentine's Day (or any time you want to create ambiance), consider your senses. Put a fire in the fireplace or light a candle — both give a room warmth and soft light. Pile up the bed with plush linens that feel good against the skin. Play your favorite music and have a glass of wine. Layering them all together creates an ambiance perfect for a day dedicated to love.
Warm It Up
Create a space that's conducive to keeping warm together during cuffing season. Pile on blankets, throw rugs on the floor and let the look come together. And maybe all that snuggling will lead to a romance that lasts into spring (if you want it to, of course).
Blush a Little
In this romantic Paris apartment, blush-pink walls are a sophisticated, romantic backdrop for a beautifully curated room. Try the appropriately named paint color 'First Kiss' for a similar look!
Pile on White
Nothing says romance like white linens. Blanket the bed in them, from sheets to pillowcases to a quilt or duvet. The pure simplicity makes the bed feel like a haven.
Add a Canopy
Designer Celerie Kimball's house in the Dominican Republic has a bed that makes you feel like you're sleeping in a sylvan glade. While you can replicate this look by hanging garlands from your four-poster (or your ceiling), really, any canopy will do. Drape your bed with mosquito net, hang curtains around it or even add a bed crown for a look of timeless romance.
Plan a Getaway

Even if you don't have the ocean view off your lanai, you can still make your bedroom feel like a resort. Tropical prints on the pillows, a beautifully woven throw and a vase of bright flowers will help you find the island mood. After all, nothing says romance more than an island getaway.
Go Slightly Wild
Add a touch of the wild with masses of potted plants and a nest of shapely pillows. Now you've really created an escape!
Double It Up
Double everything up, from pillows to bedside lamps to chairs, to create a space made for two. Partnering furnishings makes it easier to share, and also reminds you of the cozy feeling that comes with coupling up.
Make your sweetheart feel loved and appreciated by turning your bedroom into a romantic haven this Valentine's Day.
Love these romantic bedroom decorating tips? Find more ideas for your own space by exploring samples.paintzen.com!
---