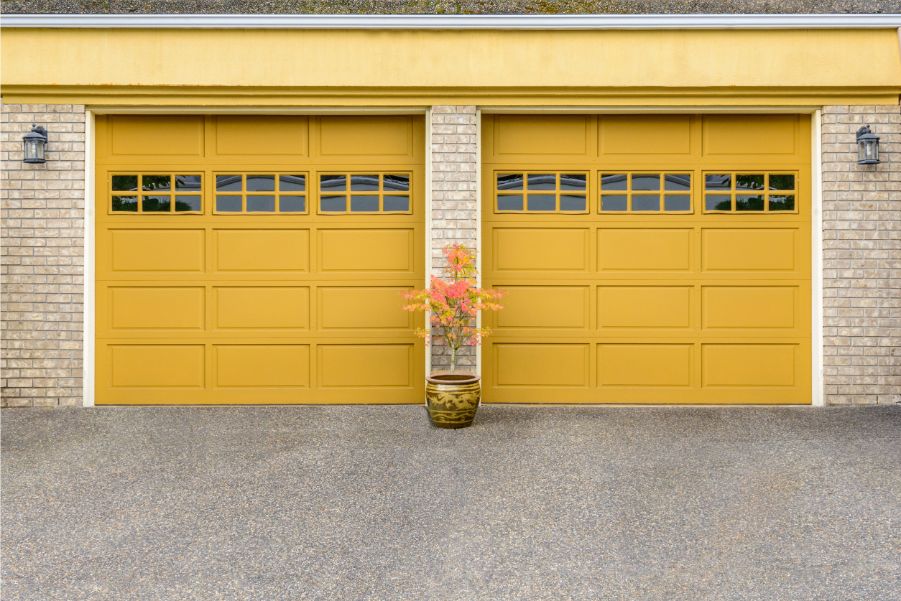 You probably don't look at your garage door and think "joy," but why not? Garage doors are just as important a feature as the front door, providing not just shelter for your car, but curb appeal, too. Here are a few garage door paint ideas that may have you rethinking your home's whole color scheme.
Choose Bold Paint Colors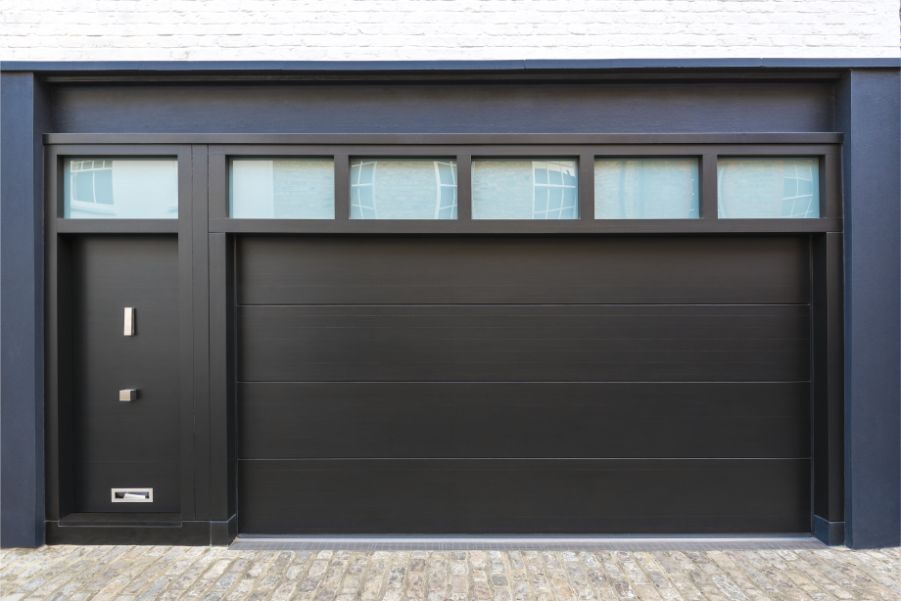 Black homes are in, but what if you're not ready to embrace the color on your whole house? Try a taste of the dramatic hue with black garage doors. They'll look super-crisp against a white or light-colored house, and make a statement with a deeper modern color like blue too.
Coordinate your home's look by matching garage doors to the roof color. It gives your design a professional, polished look.
Deep red doors make a statement on this beige-colored house. They pick up the pink hues in the stone, giving the whole place a bold, unified look.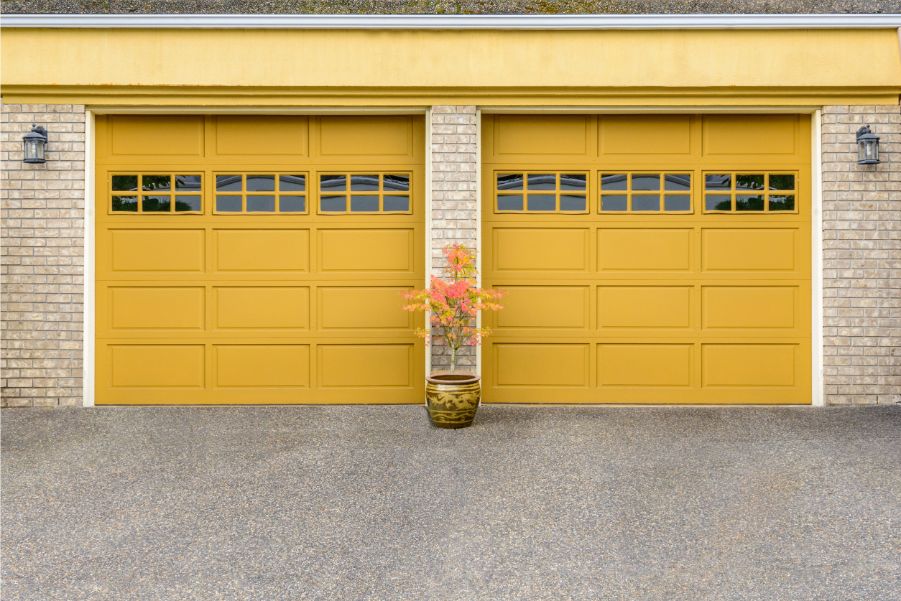 Use the color wheel to pick your paint colors. For example, while blue and red are popular colors…take a chance and go with a yellow garage door. Yellow paint is not as bad as you might think.
Rustic Wood Garage Doors
A Rustic stone-and-brick home needs equally rustic details. Stained-wood barn doors give this home the feel of an upscale stable house or barn. With a lighter home, go for darker doors.
Against a darker house, use stained wood garage doors in a lighter or similar tone. That way, they don't get lost in the overall look of the house.
Neutral Paint Colors for Your Garage
This light gray is a cousin to the delicate Robin's Egg Blue. Against a pastel gray home, a white home, or a light tan home, this oceanside color looks fresh and romantic.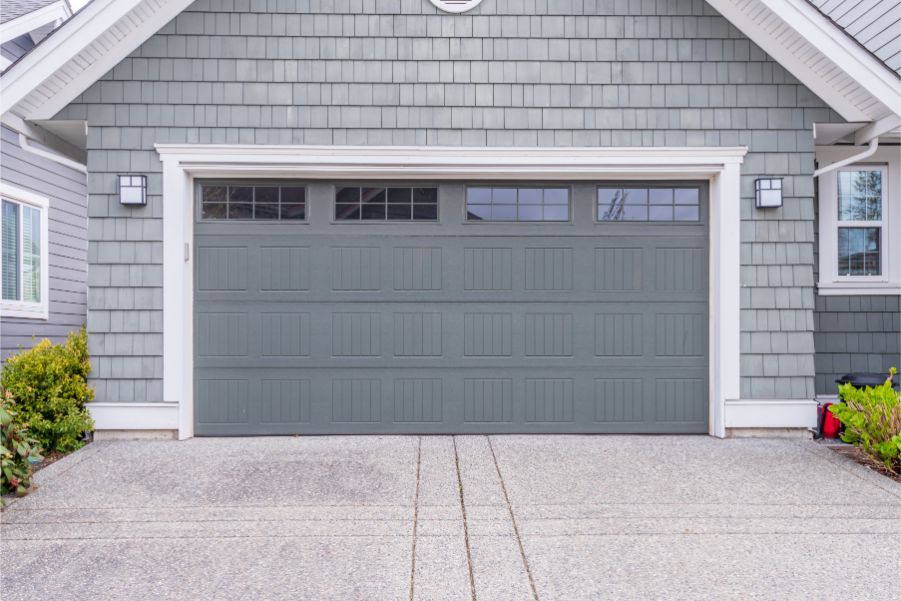 If you want your garage doors to disappear, paint them the same color as the home. Then, your finishing touches will be what people see.
Choose a natural hue, like forest green, then paint the whole house — trim and all — the same color. The house becomes one with the woods around it, even as its beautiful lines stand out.
Do you know about our Color Tool? You can request free paint swatches, browse trending colors and get ideas for your own garage paint colors. And at Paintzen, we make quality painting easy. Get a quote for your painting project, and we'll handle the rest.
---