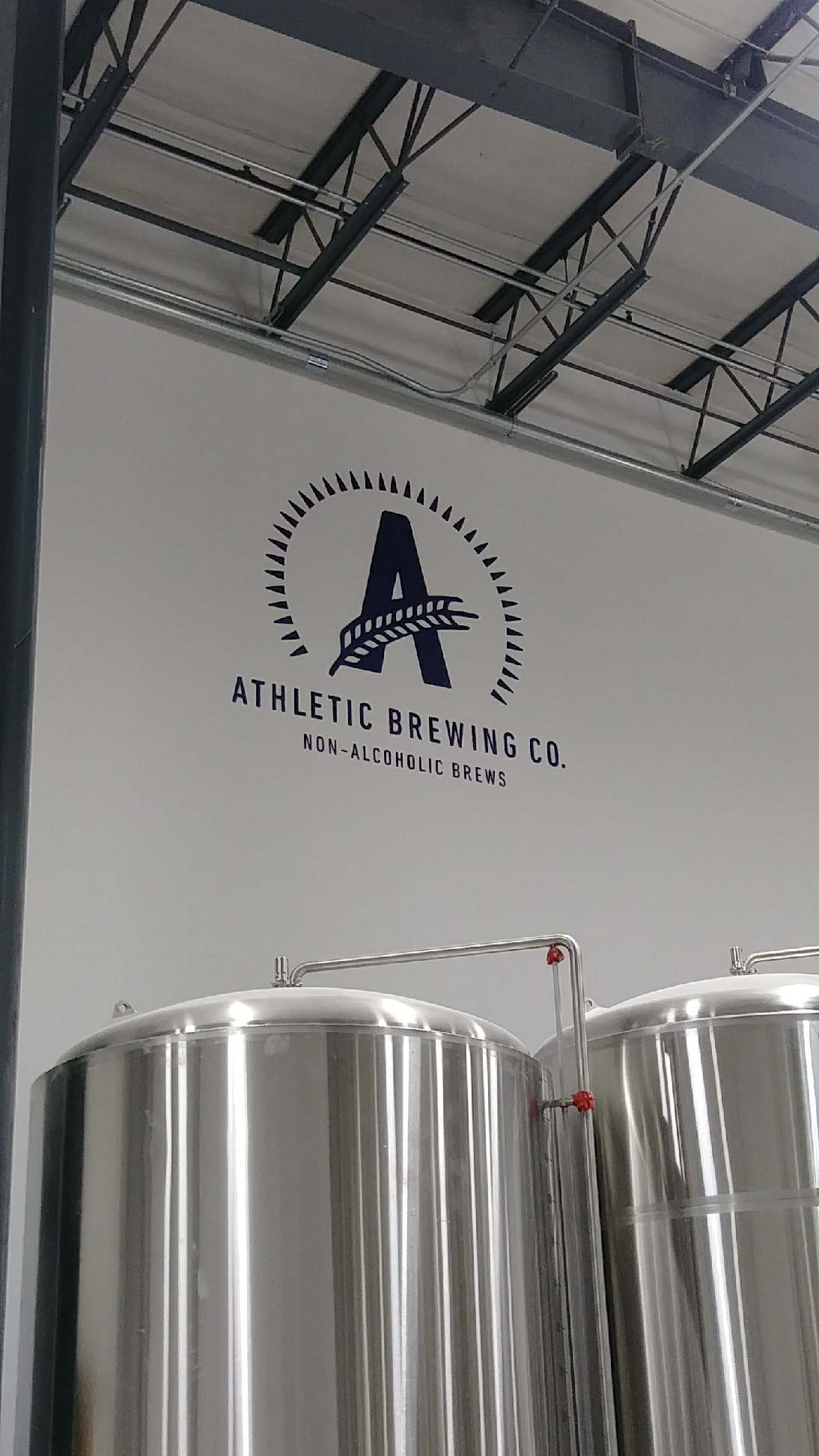 Owning a brewery may seem like a dream-come-true for beer lovers. But Bill Shufelt, founder of Athletic Brewing Company, didn't always imagine he'd open a brewery. "Before becoming a brewer full time, I worked in finance for 12 years. I was continually getting healthier, more active, and more mindful of the quality of food I was consuming. The one huge inconsistency with my evolving modern, healthy lifestyle was the empty calories from drinking alcohol," Bill told us. He teamed up with John Walker, the head brewer from a Santa Fe brewery, to start brewing delicious, non-alcoholic craft beers.
The Paintzen team connected with Bill as he and John were building out their brewery in Stratford, CT. "There are just no details you can overlook in a project. Everyone looks at a finished brewery and probably assumes it's a fairly easy operation – there are a million moving parts behind the scenes," Bill told us.
The Athletic Brewing Company contracted Paintzen to hand-paint their logo onto one of the brewery walls and to the floor of the taproom. Paintzen sent one of our local mural painters to their brewery in to recreate the brewery's logo.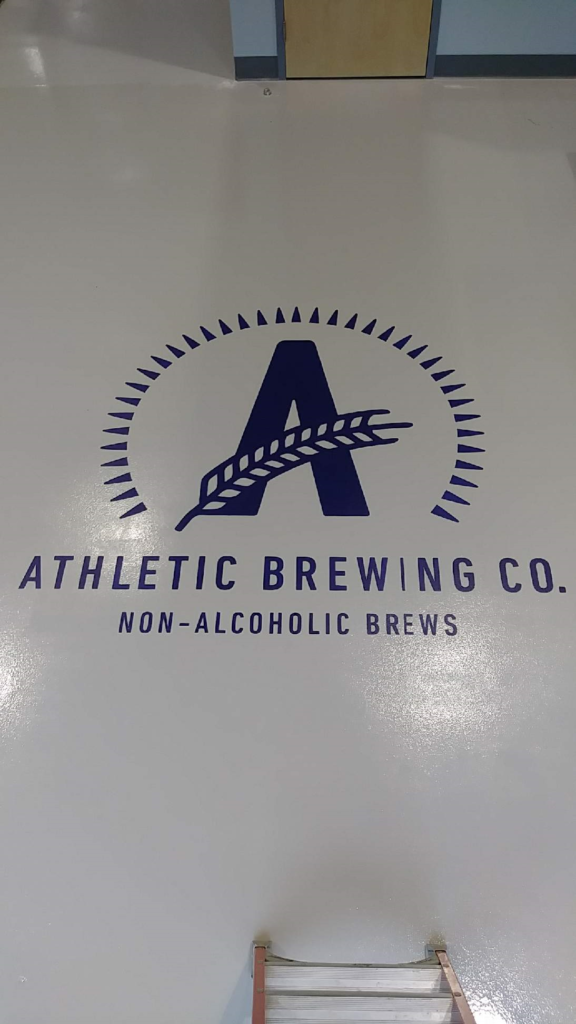 Brewery Tap Room, After
"Our logo is a huge part of our company. If we're going to have any success in wiping out the stigmas around choosing not to drink, we are going to have to center the decision to drink non-alcoholic beer in a positive, healthy light," said Bill. "Athletic Beers are meant to demonstrate this positive choice. Drinking non-alcoholic beer shouldn't be a penalty box situation. So, we wear our logo proud and celebrate healthy choices!"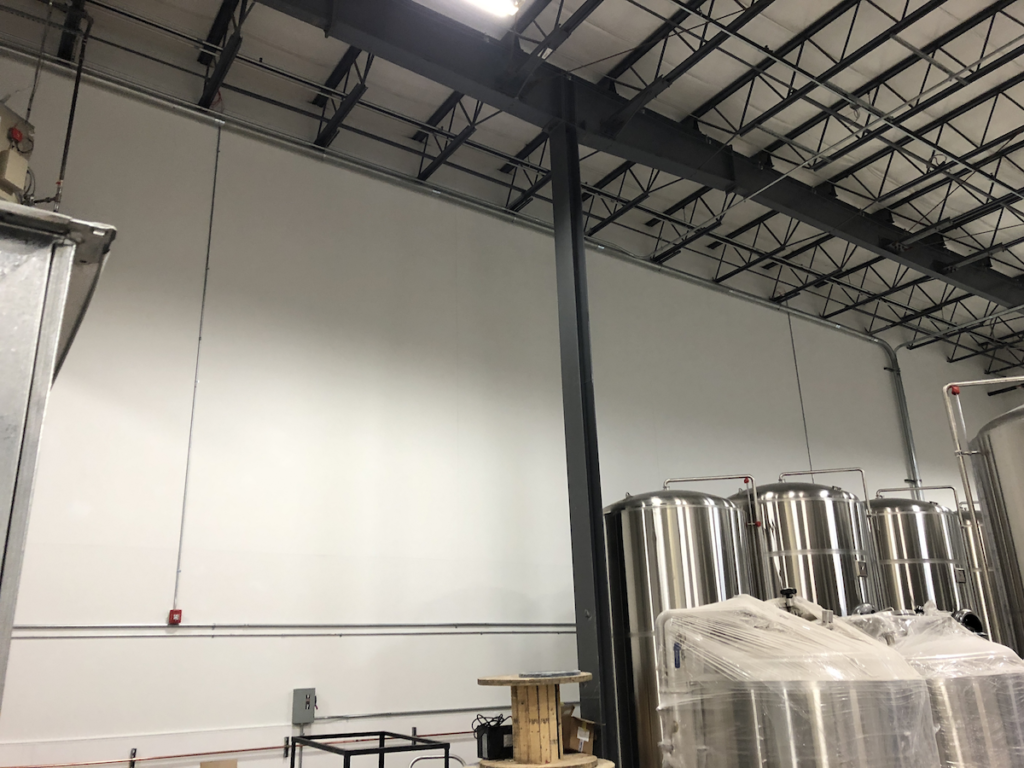 Brewery Wall, Before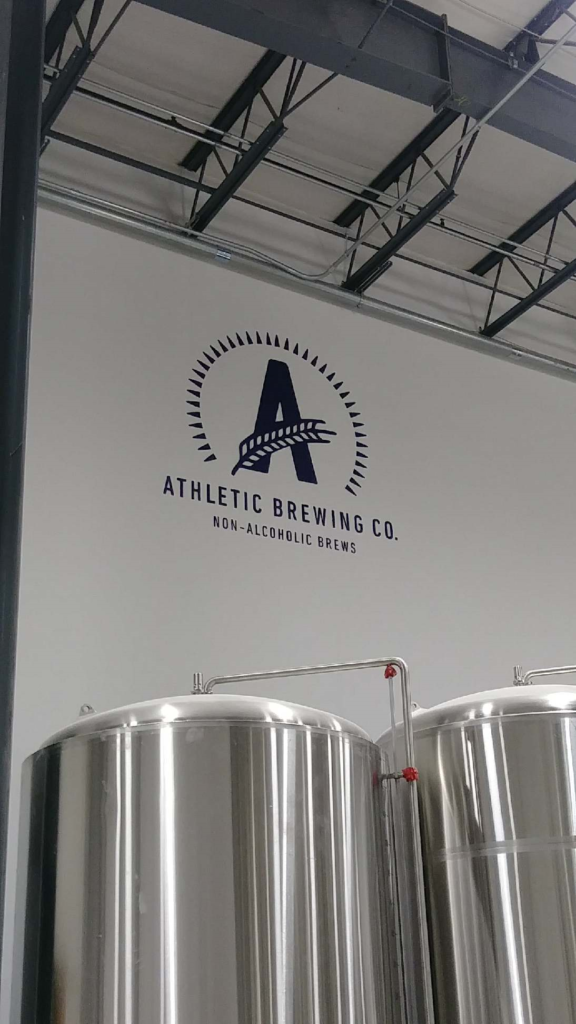 Brewery Wall, After
"Paintzen was an incredibly smooth process, from super responsiveness on email to easy execution and flexible meeting times," said Bill. "Our coordinator, Ed, was very efficient and thoughtful. The two artists, Tim and Emily, were friendly, professional, timely, and incredibly talented. An easy process altogether that came out above our expectations. Love the final product!"
If you are looking for a mural in your home, office, or commercial space, see what Paintzen can do with our custom painting services! No matter the size or complexity of your project Paintzen's local mural artists and decorative painters are ready to turn your dream design into a reality.  Click below to get started with a free and instant online quote for your job!
Athletic Brewing Company's beers will be available tomorrow, May 12th, at their brewery on 350 Long Beach Blvd in Stratford, CT. Starting June 1st, ABC will be available nationwide on Amazon!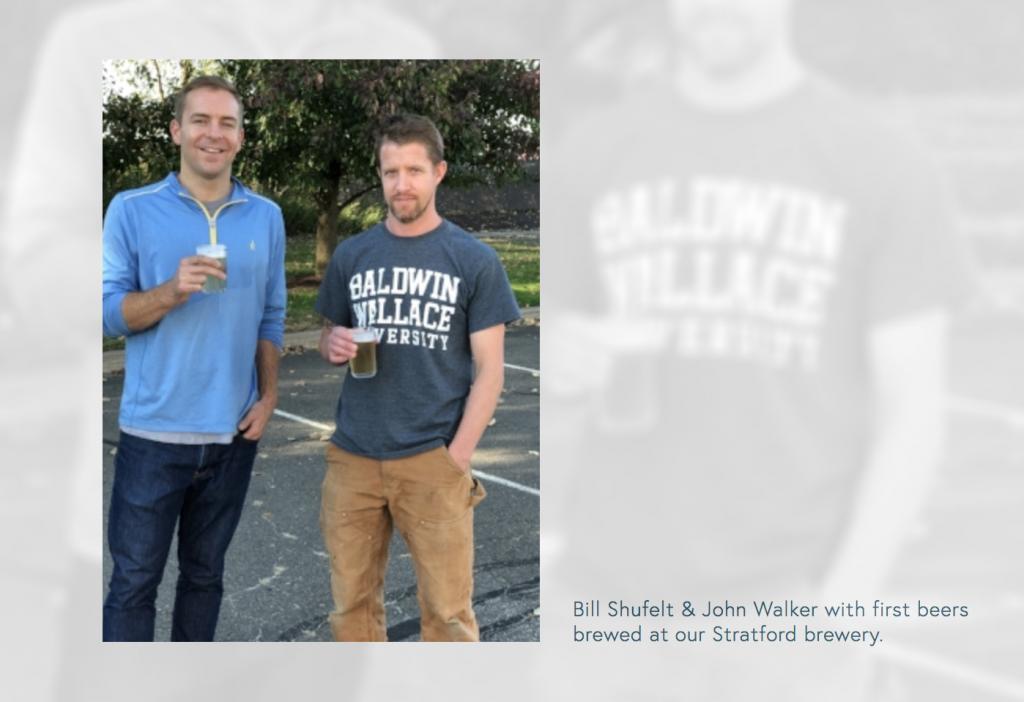 Here is some more info about Athletic Brewing and their beers, from Bill himself!
"The void of tasty, healthy beverages drove me to look for solutions in the real world. Now, John and I have teamed up, built a real brewery, and are brewing great-tasting, high ingredient and quality non-alcoholic beers. With John as a partner, who's won multiple major craft brewing awards, we are making non-alcoholic beers with an attention that it has never gotten before. Typically the non-alcoholic space is the most neglected beer in everyone's product line. We're producing all-natural, low calorie (50-70 calories) beers, with all organic grains to fill the void in our healthy and active lifestyles. We don't believe you should have to sacrifice taste or quality to be able to enjoy a healthy and refreshing beer. There is no reason there should be a stigma associated with choosing not to drink alcohol; we're here to obliterate that and have a positive impact." You can read more about Athletic Brewing here!
Learn more at www.athleticbrewing.com or follow them on Instagram and Twitter at @athleticbrewing!
To get started on your own mural project, contact Paintzen or get started on your free online quote today!