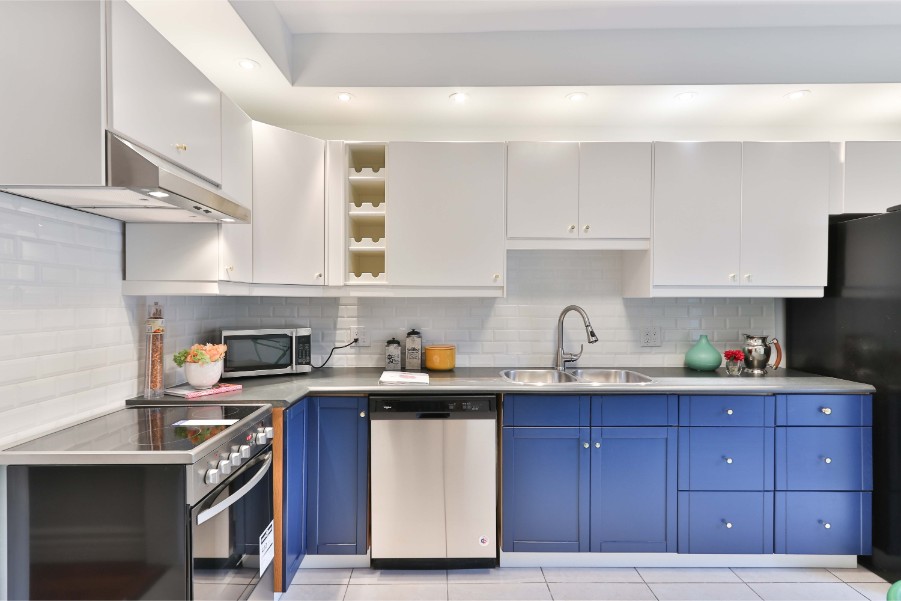 Your helpful local painter is sure to have a full palette of colors. You'll need to find one that best shows your personality and conveys the feeling you want for the room you're painting. The next time that you are looking to redesign your kitchen, consider a blue kitchen. Blue is such a vibrant color, available in such a wealth of shades and tones that everyone can fall in love with.  There is so much that you will be able to do with this color that it might be a little daunting! PPG even named a shade of blue there 2020 Color of the Year
Hiring a good painter can make the process a lot easier. They will be familiar with the full range of colors that you can choose from. And they will give you their professional opinion, and help you get started.
Light Blue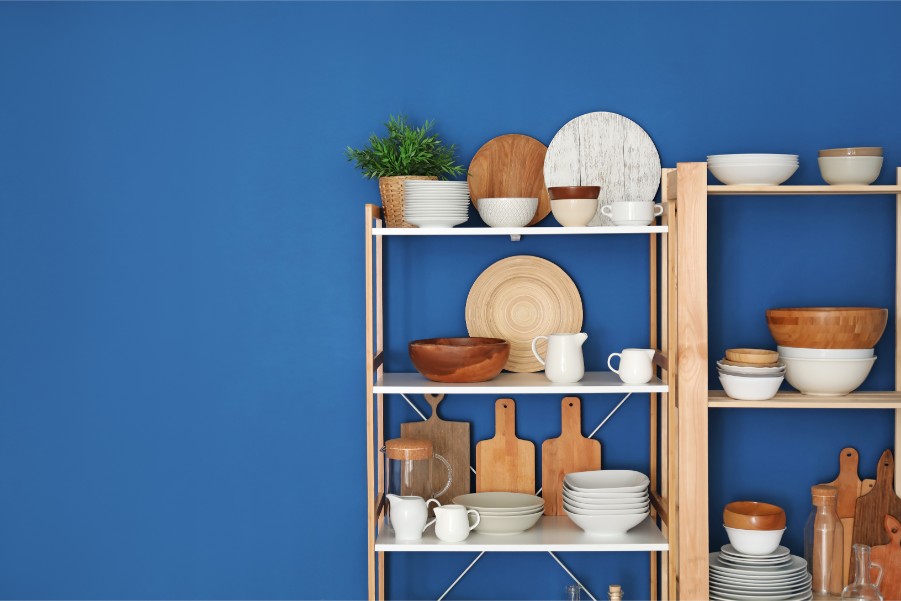 A light blue is an excellent option for a small kitchen. The lighter the color, the larger the room will seem. Your painter can help you to find just the right mix of light blue that you will love. On the other hand, you might be interested in more dramatic color. A lovely navy or a royal blue will make your kitchen cozier.
Using Blue
Placement of the color is equally important to the shade. Would you like all of the walls to be a solid shade of blue, or would it look better to have one of the walls as an accent wall? Another option to choose is to have the border be a bright color of blue, and leave the rest of the walls white – when designing a room there is a whole host of angles, shapes, segments, and shading you need to consider. You can discuss some of these options with your painter to determine the best choice for your needs.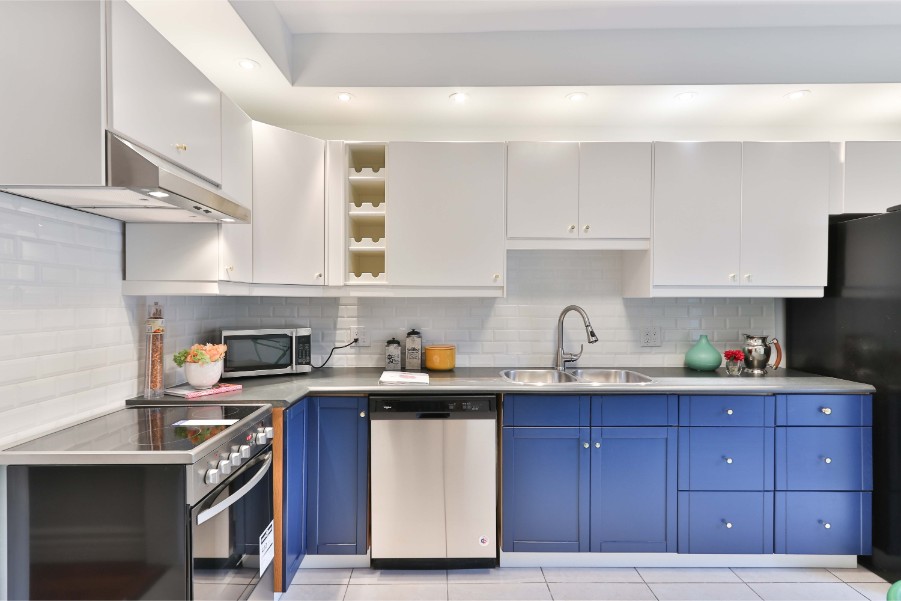 There is just so much that you can do with the color blue in your kitchen. It can help to lighten up the room or relax you while you are cooking. You will soon be amazed at how much this color can add to your home with just the right shade to make it perfect.
---