Here Are The Best Blues For Exterior Paint Projects
Are you thinking of transforming your home's exterior with a new paint color? Blue is one of the most popular choices. You can spin this favorite hue traditional or contemporary just by changing the trim color. Check out these best blues for exterior paint jobs.
Blueberry Blue
With a hint of purple, this bright blueberry blue creates great curb appeal, especially when paired with the bright red front door and the greenery in the front lawn.
Cobalt Blue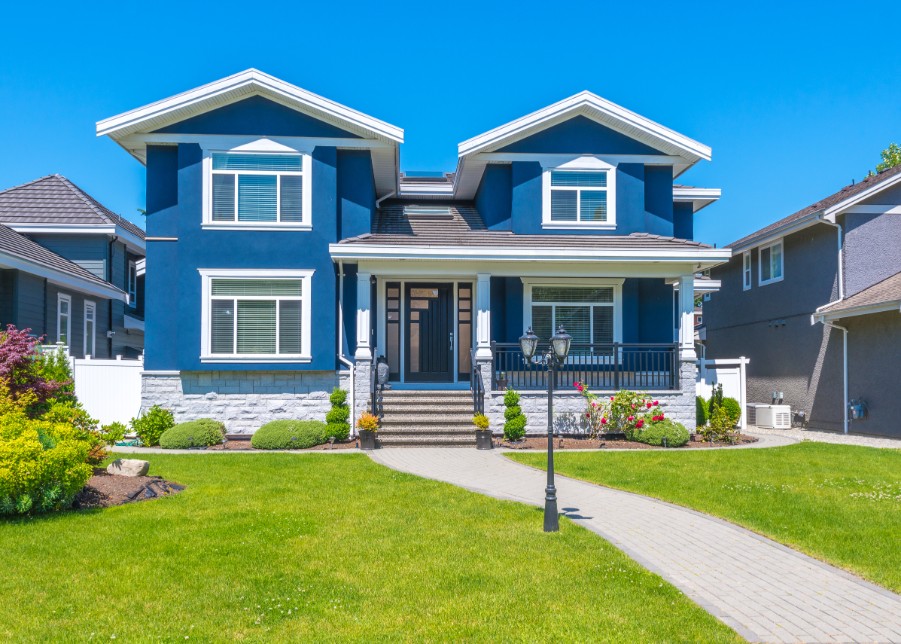 This pure nautical blue really stands out in this neighborhood. The white trim and columns and a daring darker blue front door give this mix of finishes a unified look.
Beach Blue
This cape style home gets its color influence from the ocean water. These beach blue colors are to make your home feel like a forever vacation.
A Modern Blue Home
For those who prefer their blue with a side of modern, check out this beauty. A boathouse out n the lake is an inspiring orchard blue that will look fantastic and modern wherever you use it.
Mediterranean Blue
While this home is new construction, it has the style of a much older home. Architectural details like window shutters and front gates make this a standout. This Mediterranean blue makes us feel like we are in Greece.
Cotton Candy Blue
This charming townhouse reminds us of our childhood and cotton candy. Who wouldn't want to add a bit of eternal youth to their home decor?
If you're looking for new exterior paint color, why not give your home the blues? And for even more beautiful color ideas, order free swatches at samples.paintzen.com. To learn more about our contractors, explore our exterior paint services.
---