PAINTZEN IS MORE THAN JUST PAINTING!
OUR COMPREHENSIVE SUITE OF SERVICES INCLUDES:
HERE'S WHAT YOU GET
1
The resources that come with a national company: quality assurance, satisfaction guarantee, and quality PPG Paint.
2
A dedicated Project Manager who handles the logistics of your job and is available to support you throughout the project.
3
A professional, local house painter with at least 5+ years of experience, and proper licensing and insurance.
Painting Services in Santa Clarita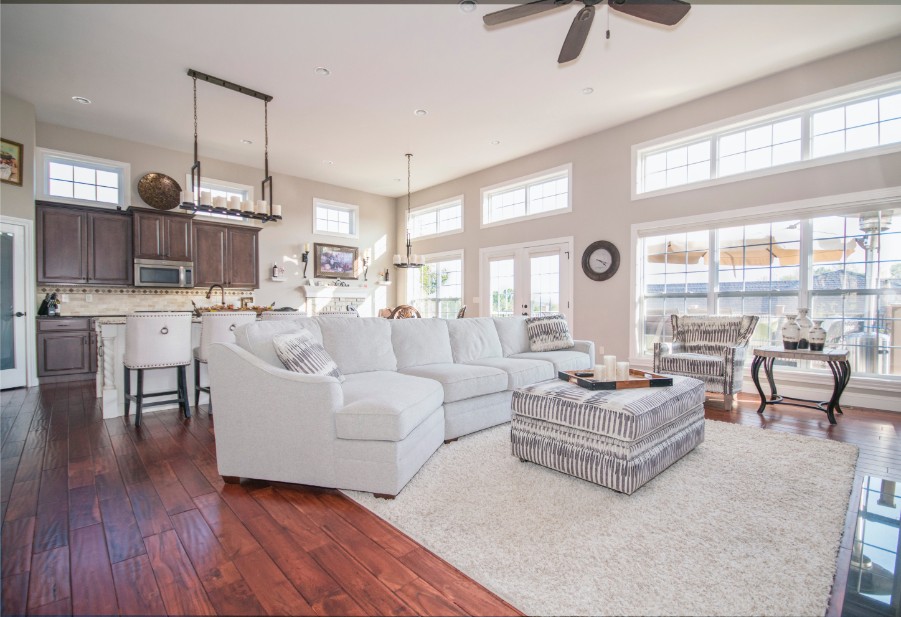 Just north of Los Angeles, Paintzen works frequently in the Santa Clarita area to provide experienced local house painting contractors to serve the needs of residents. We work on the interiors and exteriors of houses and apartments of all shapes and sizes to give you more choice and freedom with your painting projects.
Santa Clarita painting jobs are among our top specialties at Paintzen, and we have the excellent customer reviews to back up our local reputation. So, sit back, relax, and let us do the painting work while you go about your daily life and come home to the beautiful home of your dreams.
Santa Clarita Interior House Painting
What sets Paintzen's Santa Clarita painters apart from the competition is that all of our contractors have at least 5+ years of experience and all the proper licensing and insurance to paint in Santa Clarita. We 100% guarantee our work and help Santa Clarita residents with all ranges of budgets find interior paint solutions that they love to go with their existing décor or as part of a larger home renovation plan.
We love getting to know our neighbors in Santa Clarita and helping them reach their interior design goals, one fresh coat of paint at a time.
Santa Clarita Home Exterior Painting
Ranch-style homes are popular in Santa Clarita, as well as modern-style homes, vintage-style homes, and highly upgraded Spanish-style homes. We are very familiar with all of these styles and know what it takes to expertly apply paint to make them all look stunning. This is why so many of your friends and neighbors in Santa Clarita are turning to Paintzen for their exterior painting needs – big or small, basic or complex.
To consult one of our project advisors about your interior or exterior paint project, you can start a live chat with us or get a free quote.
 Santa Clarita, California
We Get Paint from PPG Paints at
7554 VAN NUYS BOULEVARD
VAN NUYS, CA 91405
To contact us by phone:
866-343-9981
Monday-Friday: 9:00 AM – 6:00 PM EST
Saturday-Sunday: Closed
Find us on Google and Facebook!
HERE'S WHAT A FEW OF OUR HAPPY CLIENTS HAD TO SAY:
"Process was easy, work was flawless - terrific experience."
"In and out with no hang ups, no questions, no problems-- AMAZINGLY efficient-- matched paint colors exactly-- very impressive!"
"I recently used Paintzen and it went very smoothly. The price quoted was fair and reasonable and it was a very easy system to use. The painter was prompt, hardworking, polite and did a nice job"
I had the best experience with Paintzen. They were easy to communicate with during the quote process. I had two small projects to hang wallpaper on accent walls in two separate rooms and they gave us a fair quote. They were timely and did a stellar job! I was worried about the installation because the wallpaper prints I chose had complicated patterns, but their attention to detail and making sure the patterns lined up was excellent, it looks seamless!
WE'RE PROUD OF OUR INDUSTRY LEADING RATINGS
READY TO GET STARTED?
With a transparent and quick quote, get started on your paint project today. Paintzen stands behind all of our work with our 100% Satisfaction Guarantee!
NEED MORE HELP?