What Is The Best Paint Finish For Bedrooms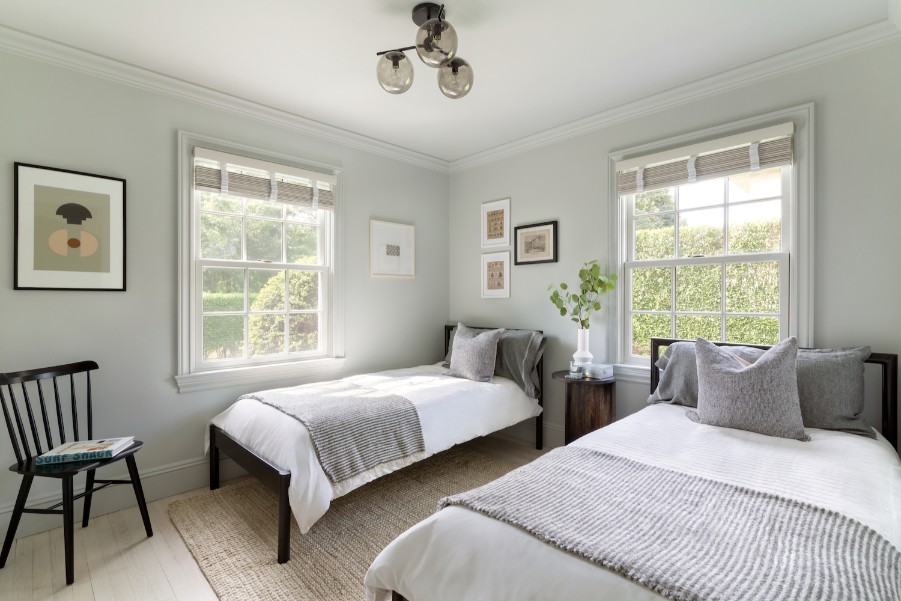 Choosing a paint color isn't enough, you then have to decide the type of paint finish to use. The average person may not know what the right paint finish is, nor should they be. They want their home painted and done nicely. But choosing the best paint finish for bedrooms and other rooms is important.
The basic rule of thumb is that the higher the paint sheen, the higher the shine. With a higher shine, the paint would be more durable.
People tend to choose the most basic finish, which is a flat finish. This has no shine, no gloss, and is a good choice for any wall. A flat finish and matte are generally the same; the two are practically interchangeable. A flat or matte paint finish is great for ceilings and walls.
If a wall has some imperfections, a flat finish will not show it, which is why this type of finish is a great choice.
A flat paint finish works best in bedrooms where there aren't many opportunities for the walls to get messy.
Moving up on the "shiny" spectrum is the eggshell paint finish. This finish has a little sheen/glow to it. The eggshell finish is typically used in rooms with low traffic, like a dining room or office.
Next up is a satin paint finish, which is one step glossier than eggshell. A satin finish is typically used in kids' rooms, living rooms, kitchens, and other high traffic areas. As we move up in glossy finishes, the walls become easier to clean, which is good to keep in mind for young children's parents, especially messy ones.
If your kids are always touching the walls and leaving fingerprints, you may want to go with a satin finish. A satin finish can also be used in a bathroom, as long as there is good ventilation.
The next one up is a semi-gloss finish. Typically painters use semi-gloss on trims, doors and door frames, and crown molding. A semi-gloss paint finish is easy to clean and durable, so this also works well in kitchens.
When asked what type of finish you would like your paint in, remember these guidelines, and you can't go wrong.
---