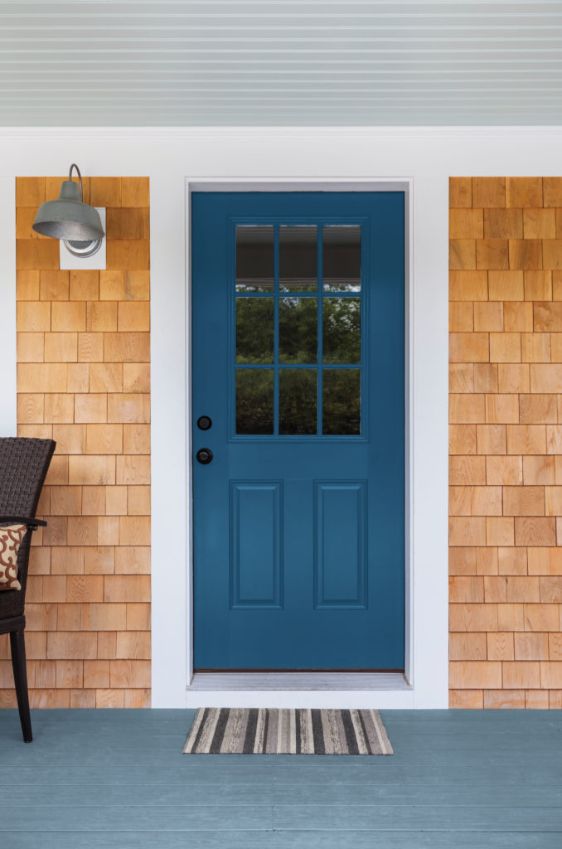 You've probably found yourself asking, what temperature should it be to paint outside. Paint is a temperamental product, especially when dealing with a house exterior. Paintzen knows what kind of paint to use, how to apply it, and most importantly the proper time to paint the exterior of your house.
Temperature can have a big impact on how paint can adhere to the exterior of your house. Temperatures need to be between 40-90 degrees Fahrenheit during the duration of your paint project during the day and night.
Temperature and Time
Exterior painting can take several days to complete, so temperatures need to fall in the appropriate range for this period of time, including nighttime temperatures.
Optimal air temperature isn't the only thing you have to worry about. Direct sunlight on a painting surface can raise the temperature of the exterior surface to above the recommended temperature levels. An exterior wall exposed to direct sunlight can reach as high as 140 degrees Fahrenheit.
Sun and Shade
Working on the shady sides of the house are recommended when it is hotter. High temperatures may cause the paint to dry too quickly not allowing it to adhere to the surface properly. This could lead to the paint cracking and peeling.
Additionally, it may take longer for the paint to dry to the surface when the humidity level is high. If temperatures in the morning are too cool dew can form on the surface. 
Getting the Job Done
It takes a lot of time and effort to paint an entire house. For a good paint job, it is wise to hire a professional paint crew. Paintzen's exterior painters have years of experience and our project managers are experts in timing exterior paint jobs.
Take a moment to browse our exterior painting services and special offers and then you can get your free and instant online quote or by talking to one of our customer service agents.
Get started today and your house will be looking like new in no time!
---