10 of Our Favorite Pumpkin Spice Paint Colors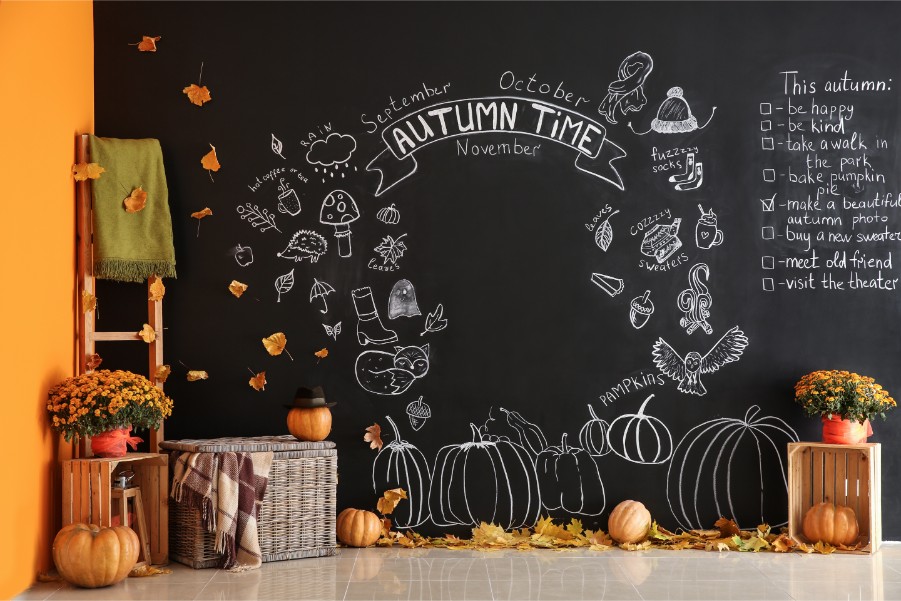 Pumpkin spice isn't just a latte. It's a delicious paint color trend, too. So put on your plaid shirt, infinity scarf, and boot socks and get ready for all the fall feels, as we unveil 10 of our favorite pumpkin spice paint colors as seen in these tasty rooms.
If you love upscale farmhouse, choose a burnt-orange wall to capture the style's casual elegance. White wainscoting cools the color down, keeping the whole design cozy yet understated. Try PPG's Pumpkin Patch to match this color.
Like any orange, pumpkin spice colors look particularly great outside. Check out this house and how the mint green shutters compliment the orange.
This front door is one of the richest burnt orange colors. Try PPG's Fragrant Cloves for a similar look.
While orange and black typically spell Halloween, when balanced with coral and white, they become a warm, classic pairing. Give your home the same color boost with PPG's Orange Clay paint on your door.
This rich pumpkin paint color brings out all the right undertones in the decor. If you love this elegant take on pumpkin spice, get the look with Sesame Crunch.
For rooms with a modern flair, try Copper River to emphasize one-of-kind architectural details and eye-catching fabrics.
On a Victorian home, intricacy is the name of the game. Spice up your exterior with PPG's Opal Fire.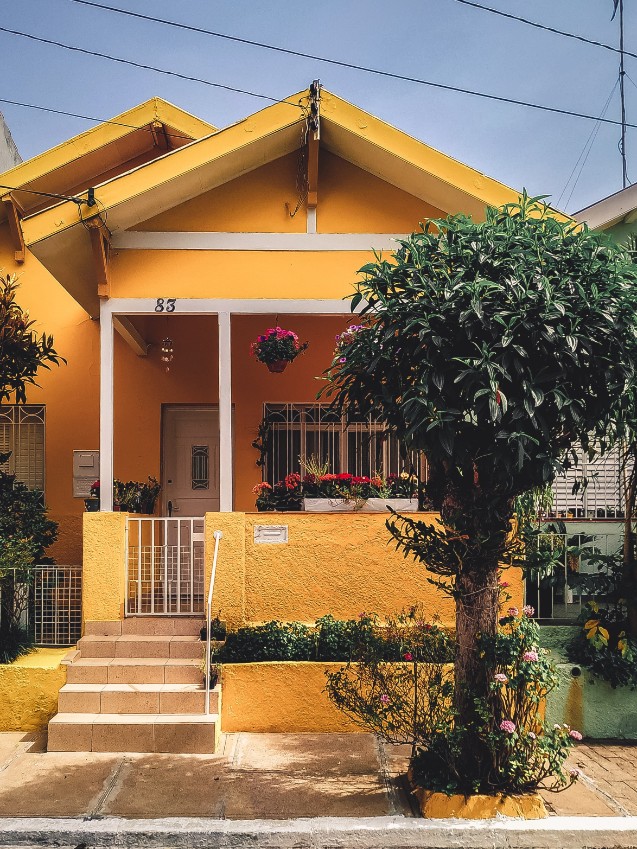 Want an instant mood lifter? Try walking home to this yellow-orange stucco home!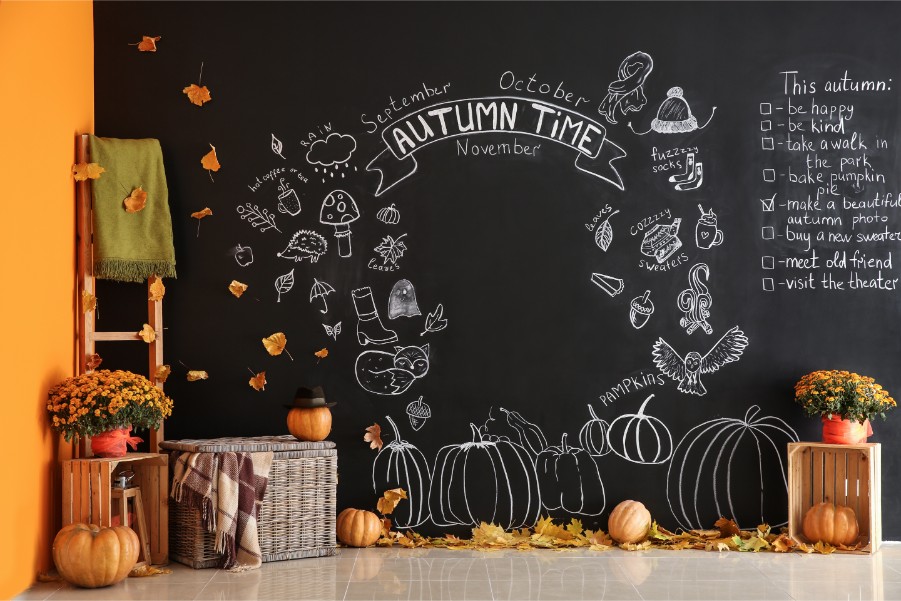 Make your orange wall pop and functional by pairing it with a chalkboard wall!
What better color to paint your kid's playroom than a cheerful orange like this one! Maybe they'll start eating their carrots.
Capture the warmth of autumn year-round with a pumpkin-colored room. And for more gorgeous ideas for your own home, try browsing our featured projects. There you can browse paint colors, see our gallery of rooms and even order color swatches. We're here to help you pick the perfect pumpkin-spice paint color for your own rooms.
---