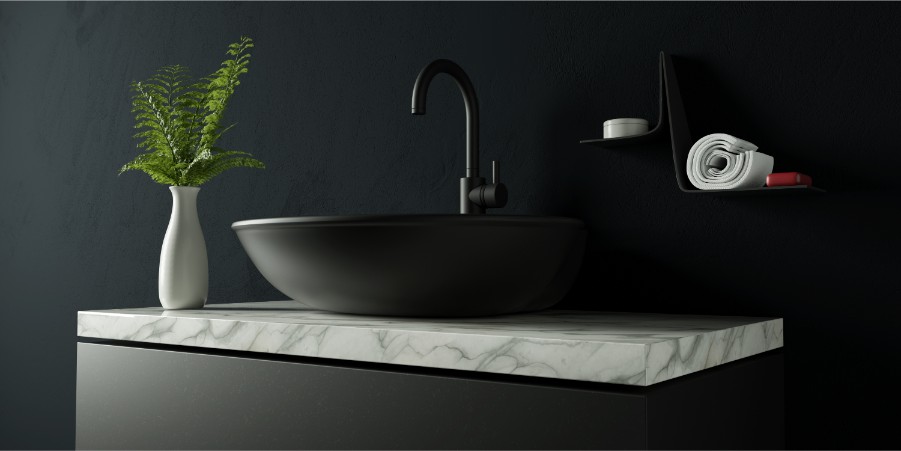 Give Your Small Bathroom Bold Color
Beige? White? Yeah, right. Put down those paint samples and live a little. If you have a small bathroom, a bold color is a great choice. Though many people think that darker colors can make space feel crowded and cramped, using bold, bright colors in small bathrooms can open up the room and give it an inviting feeling. Plus, you can't overlook the fun factor. We've all gotta go — might as well make it a spot with personality.
Blue, oh so blue
We've talked about using blue in bedrooms to get a better night's sleep, but we love the idea of a bold blue in the loo. Go for an electric blue and calm it down with white subway tile and simple accents,or choose a calming blue-grey that'll pop with orange hand towels or a yellow glass soap dispenser. You could incorporate some greens into your scheme to go for a cool coastal theme.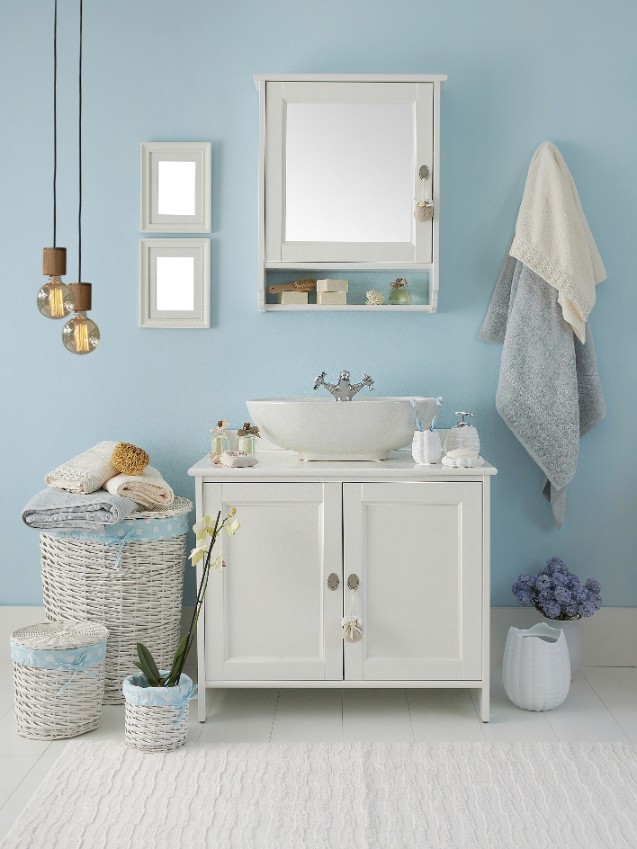 Red is rad
Red might be the first color you think of when you hear "bold," but it also might be the last you'd dream of putting in your little tiny bathroom. Fear not! Red is rad. Red is rich. If you're not up to committing to all-red walls — one of our favorite examples has a red ceiling, too — test out bright red accessories and one accent wall. We bet you'll want to paint the other three walls as soon as you finish.
Dark Neutrals
So you're not so hot on bold color. Well, if you must stick with neutrals, may we suggest going dark? A deep blue-grey or a chocolate brown — or even both together — can take your bathroom for Boresville right on up to Dramatown. For this idea, take into consideration the color of your cabinets and play off that to create a nice contrast between the wall paint and tile.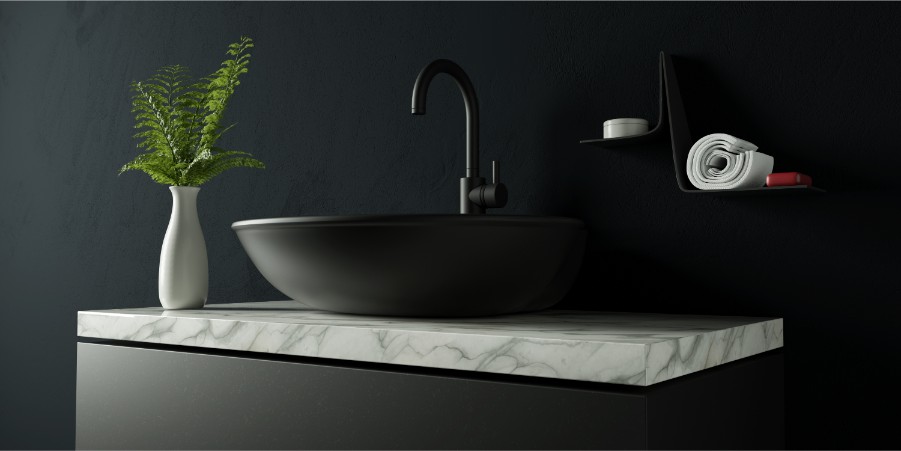 What if it's all beneath you?
Another idea for those who are a bit afraid of getting too crazy with color: put it on the floor! A bright, colorful tiled floor is an unexpected, playful touch for any room, especially a bathroom. Keep the walls a safe neutral and simplify the fixtures, and you'll have yourself a classy little space.
*This post is a contribution from our friends at www.modernize.com. The author is Tim Smith. Visit their website for more interior decor and style tips.*
---