PAINTZEN IS MORE THAN JUST PAINTING!
OUR COMPREHENSIVE SUITE OF SERVICES INCLUDES:
HERE'S HOW PAINTZEN WORKS
1
We offer color consultations and you can order free 8" x 8" paint swatches.
2
Our quotes include labor, paint, supplies, and excellent project coordination services.
3
We have vetted and hand-selected the best local paint contractors for our platform.
Beverly Hills Painters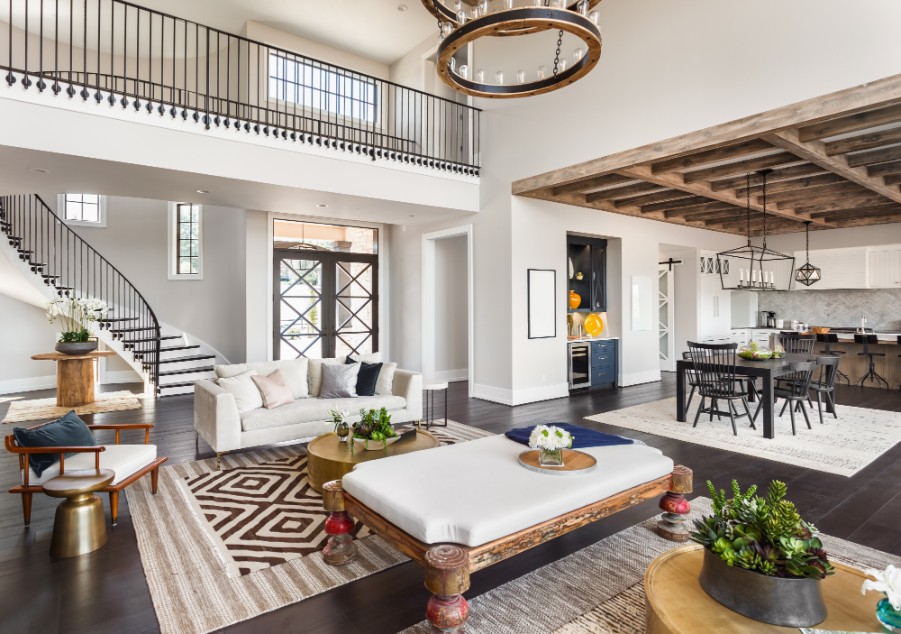 Beverly Hills, the beautiful city west of Los Angeles, is home to exciting and unique houses. So when you're looking to upgrade your home with paint it's important to have top-notch painters complete the job.
Paintzen's high-quality painters in Beverly Hills are unmatched. Not only are our contractors licensed and insured, but they also have at least 5 years of residential painting experience.
Beyond that, you and our painters are supported by a dedicated Paintzen project coordinator. This person will handle everything from paint ordering to painter scheduling. You won't find a better painting company in the West LA area.
"The online quoting process was super easy and the painter was extremely professional. The paint job came out SO good I may paint my living room soon too." – Amanada N.
Why Choose Paintzen Painting Services
Paintzen stands behind the work of our painters and back all of our jobs with a 100% Satisfaction Guarantee. With strong attention to detail throughout the whole painting process, you are sure to have a quality experience.
We know that life is busy. Between work, your commute, and wanting time to yourself, you don't want to spend your weekends painting your home. That's why Paintzen is dedicated to providing the best professional painting experience possible.
Paintzen's Beverly Hills Services
With so many crews on our platform in southern California, we can assign Beverly Hills painters to match the specifications of your paint project. If you're in need of an interior painting service to freshening up a dining room or looking to paint the exterior of your home, Paintzen's painting contractors can handle it. Bonus: we also have crews who have years of experience in wallpaper installation!
Get started today with a free quote for your project.
Beverly Hills, California
We Get Paint from PPG Paints at
1036 NORTH HIGHLAND AVE
LOS ANGELES, CA 90038
To contact us by phone:
(866) 343-9981

Monday-Friday: 9:00 AM – 6:00 PM EST
Saturday-Sunday: Closed
Find us on Google and Facebook!

HERE'S WHAT A FEW OF OUR HAPPY CLIENTS HAD TO SAY:
"Process was easy, work was flawless - terrific experience."
"In and out with no hang ups, no questions, no problems-- AMAZINGLY efficient-- matched paint colors exactly-- very impressive!"
"I recently used Paintzen and it went very smoothly. The price quoted was fair and reasonable and it was a very easy system to use. The painter was prompt, hardworking, polite and did a nice job"
I had the best experience with Paintzen. They were easy to communicate with during the quote process. I had two small projects to hang wallpaper on accent walls in two separate rooms and they gave us a fair quote. They were timely and did a stellar job! I was worried about the installation because the wallpaper prints I chose had complicated patterns, but their attention to detail and making sure the patterns lined up was excellent, it looks seamless!
WE'RE PROUD OF OUR INDUSTRY LEADING RATINGS
READY TO GET STARTED?
With a transparent and quick quote, get started on your paint project today. Paintzen stands behind all of our work with our 100% Satisfaction Guarantee!
NEED MORE HELP?