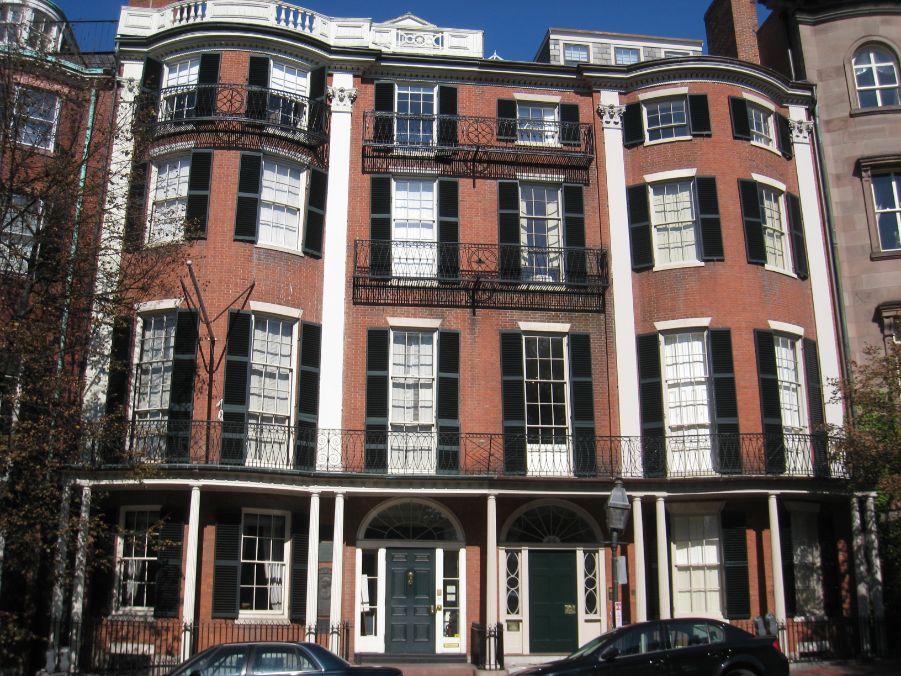 While design trends wax and wane, it's fun to look back in time. So, to get a coordinated and classic look, step back in time. There's no better place to look for inspiration than some of Boston's most beloved house museums. Here we can see what residents of Boston were doing when they painted their homes.
Classic Wallpaper Look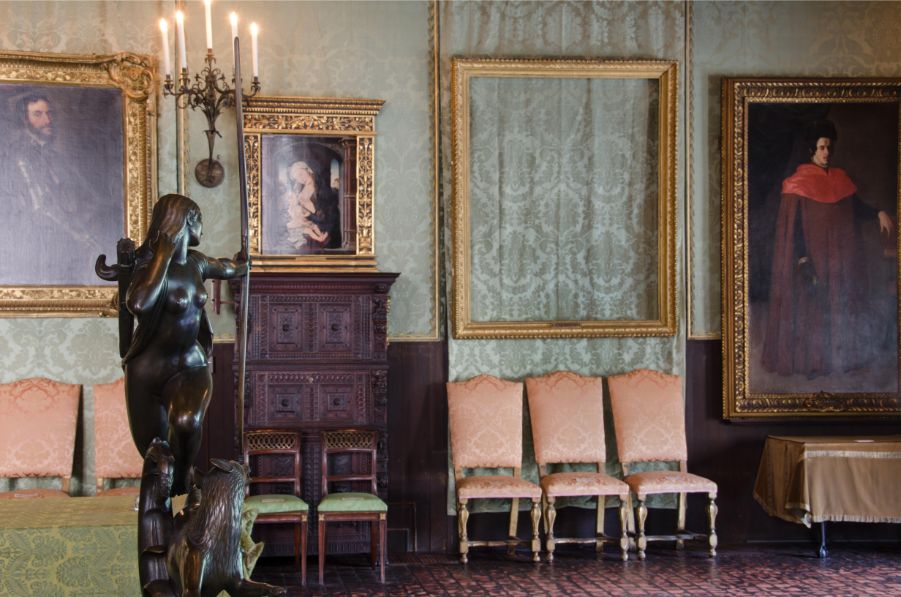 The Isabella Stewart Gardner Museum (aka The Gardner) is a three-floor museum with gardens. The building and grounds personify a woman who, for more than 30 years, collected more than 2,000 artifacts, including paintings, sculptures, drawings, manuscripts, textiles, and photographs from around the world.
You may have heard about its historic heist.
The Dutch Room, shown above, houses some of the Museum's most beautiful masterpieces and a few empty frames as a reminder of what is lost.
Wallpaper in a soft olive green sets the stage for this impressive collection. To get this look at home, PPG's Pear Cactus can get you a similar color, or you can have a similar wallpaper installed.
Brick and Black Shutters
In 1804, businessman, real estate developer, and state senator, Jonathan Mason, built four connected townhouses on Beacon Hill. Attributed to early American architect, Charles Bulfinch, the Nichols House Museum is a beautiful Federal Period brick townhouse. Now an art-filled mansion, it's furnished with the priceless possessions of the families who lived here for generations.
The brick paired with white trim and black paint shutters results in a timeless look, that looks as good as it did in the 19th Century.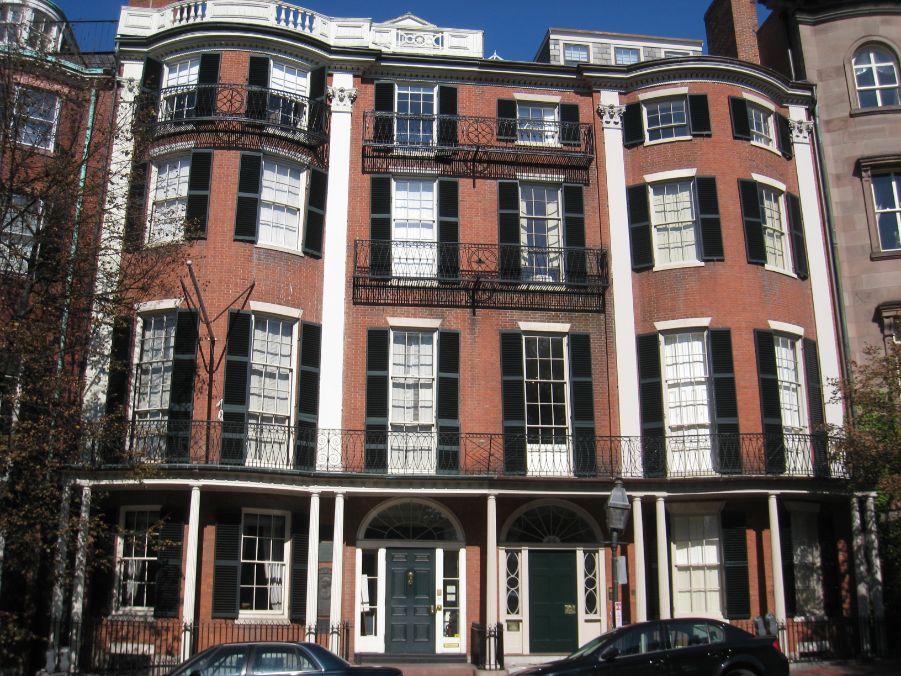 Located across from the Boston Common, the William Hickling Prescott House is a beautiful mansion, which lets you see what life was like for an affluent Beacon Hill family in the 1800s.
The house was built in 1808 for the Boston merchant, James Smith Colburn. The respected American architect Asher Benjamin designed it. It is full of extensive collections of furniture and decorative arts.
It also maintains that classic brick, white, and black color though these shutters and doors have hints of forest green in its undertones.
A More Neutral Exterior
Boston's 1796 Otis House went in a more neutral direction with its exterior trim. Going with a beige paint that blends into the brick a bit more. A light trim almost puts more focus on the windows and the colorful drapes hanging. Note the luxurious golden yellow curtains on the second story.
When the museum redecorated the dining room during the 1970s, the project was revolutionary in its scholarship. Researchers returned the space to its original hues — a strong clear yellow and Wedgwood blue. They also added a paper border with a black ground and orange accents.
Experimenting with Trim
Find the Forbes House Museum atop Milton Hill, overlooking Boston's skyline, the Neponset River marshes, and — in the distance — the Boston Harbor. Designed in 1833 by Boston architect Isaiah Rogers, the Greek Revival design incorporates architectural elements similar to classical temples.
Whether your home is modern, historical, or a little of both, you can find inspiration by looking to the past. If you are looking to upgrade your curb appeal with some historically-inspired colors or add some classical wallpaper to your space, Paintzen's services can help!
---