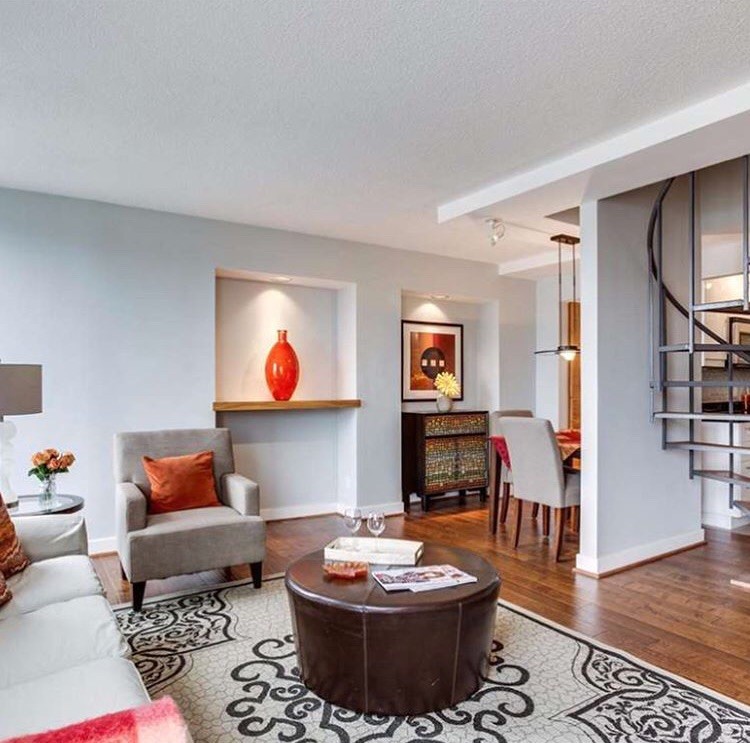 Q: How much does it cost to paint an apartment?
A: Great question! The cost to paint an apartment is between $1,000 and $3,000. The exact figure depends on what exactly you are looking for. For standard one-bedroom apartments – painting the walls with a 10' ceiling height and no specialty techniques, $1,000 – $2,000 should cover the cost of labor and paint. For any high-end paint jobs, especially large apartments and more elaborate details, you can expect a $2,500 to $3,500 price quote. This includes the paint. In general, you should expect to spend between $1,000 and $3,000 to paint your apartment.
The standard paint project involves painting the walls of various rooms in your home; usually bedrooms, bathrooms,  living room, and kitchen will be part of the scope of work. This type of project typically includes basic prep work, all paint and supplies, and clean-up. If you wanted to also paint hallways, closets, and doors, you may see a slight differentiation in price. These factors may or may not be included in the standard paint project.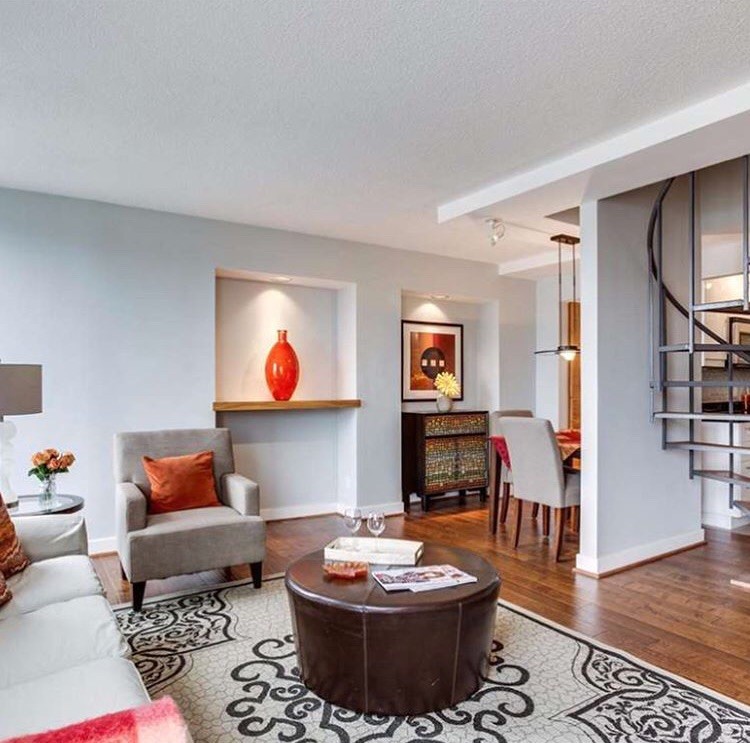 Paintzen Project, Arlington, VA
Other additions to your work order will result in a higher cost to paint apartment. These add-ons can include painting the ceiling, painting the baseboards, painting crown molding, painting doors and window trim, or adding an accent wall. Other additions that will result in a higher price are elaborate trim work, closets, cabinets, wallpaper, etc. These are important factors to consider when choosing how much you want to customize the paint job. It is recommended that you check with your painter to see whether or not these additional details are included in the overall cost to paint apartment.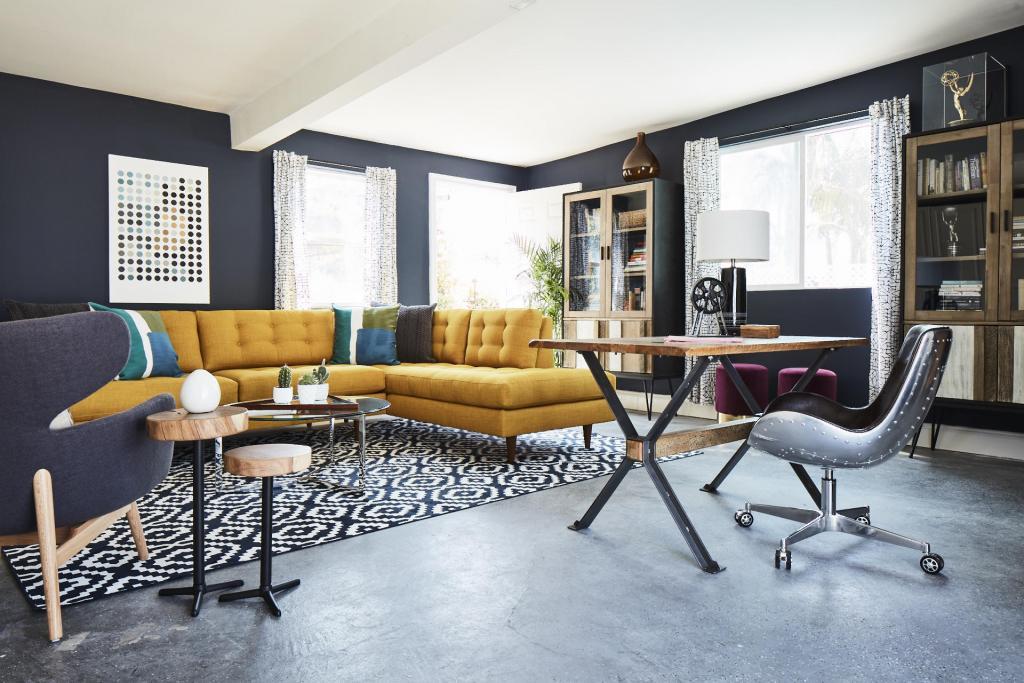 Sterling K Brown's LA home, painted by Paintzen
Some factors that could impact the price your paint job are high ceilings (especially large living rooms), any repair work that needs to be done, painting over dark paint and faux finishes. Other architectural elements like columns, decorative trim (like wainscoting or crown molding), and the use of specialty paints or wall coverings will contribute to the final cost of the paint job. As previously mentioned, when you are getting a quote to paint your apartment, you should discuss these factors with your painter from your apartment painting service so that they include them in your price quote. This helps to prevent any unexpected or surprise chargers later on.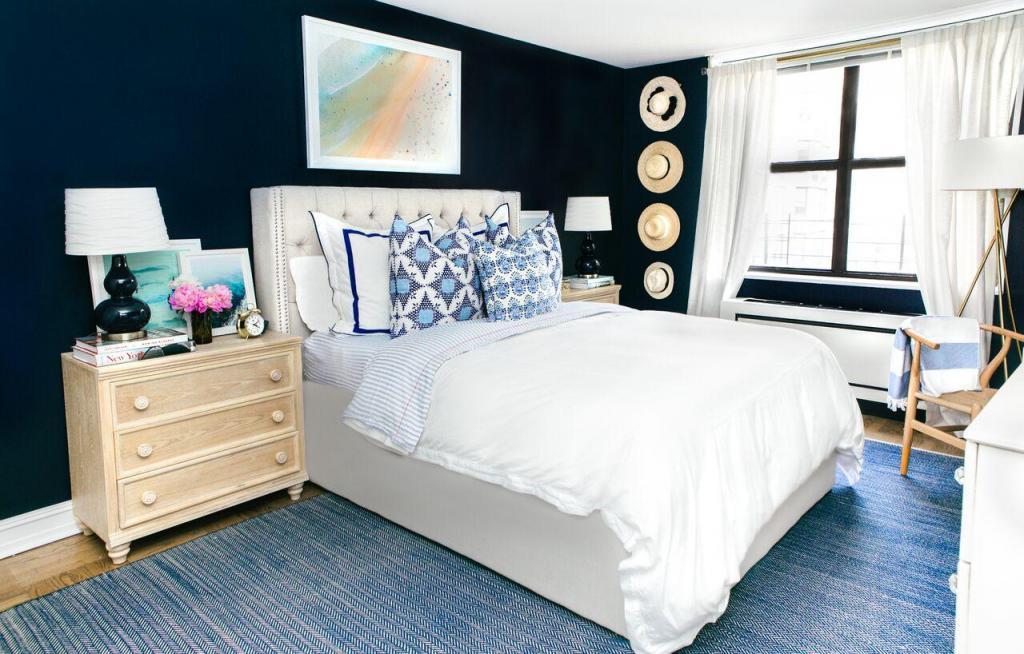 Paintzen Project, Manhattan, New York
Now that you know it costs between $1,000 and $3,000 to paint an apartment, consider hiring Paintzen as the top apartment painting service for your project! We have a full platform of insured, licensed, on-demand painters ready to paint apartments of all shapes and sizes. We also can provide all the necessary paint and supplies for your living room paint project. Start by getting a free, instant online quote by clicking the link.