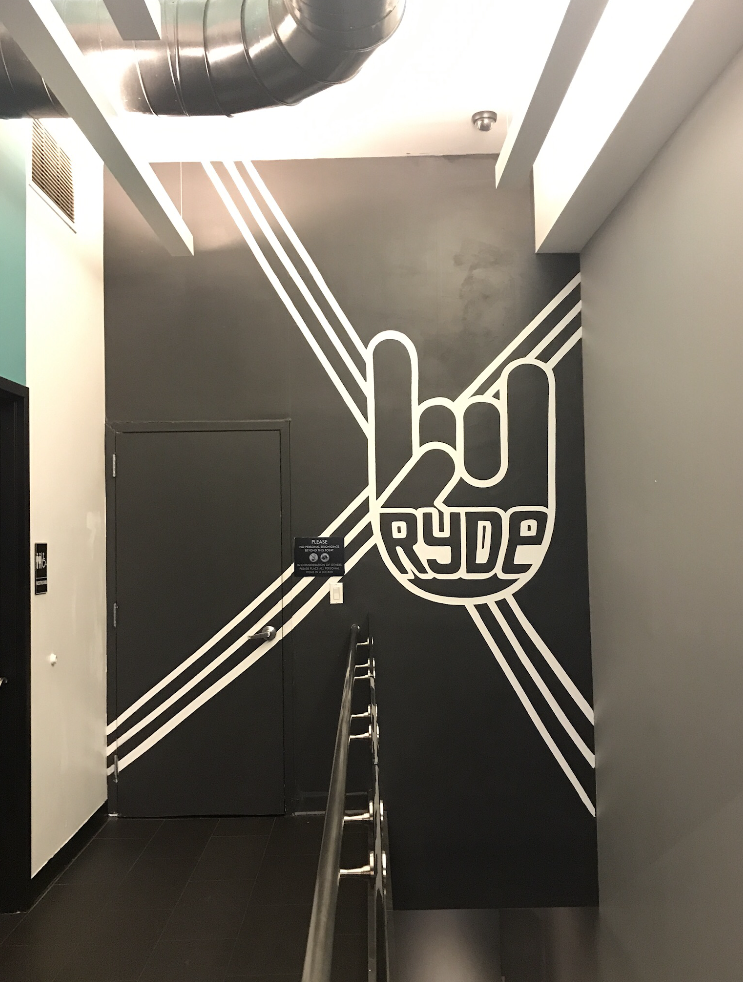 In the past few years, boutique fitness has been exploding in popularity. Adults are ditching the "traditional" gym or home gyms for sleek, specialized fitness studios, focused on one particular form of exercise. Yoga, barre, and especially indoor cycling are among the top activities for these boutique fitness studios.
Besides providing a very particular workout experience, what makes these studios different is the "boutique" feel of each space. Well designed and better maintained than regular gyms, these fitness locations are frequented by individuals looking for something that feels like a community experience rather than just a place to get fit.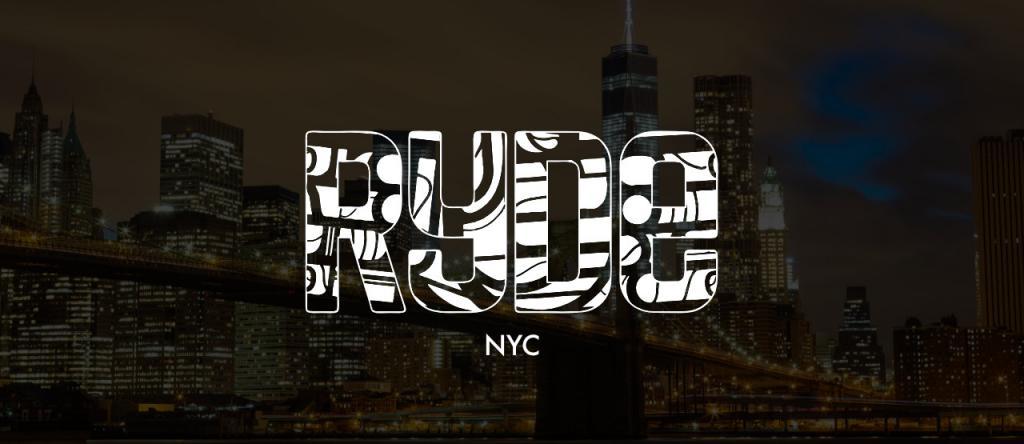 In New York City, the indoor cycling scene is diverse, with numerous studios, each with a very unique feel. One of which is Ryde NYC. In late 2017, Paintzen connected with Nick Oram, the COO of Ryde (although at the time, the studio was still known as Revolve Fitness). Nick was leading the company through a total rebrand – part of which involved the name change – and he wanted to change the entire aesthetic of their Union Square studio with a custom-designed mural on their feature wall.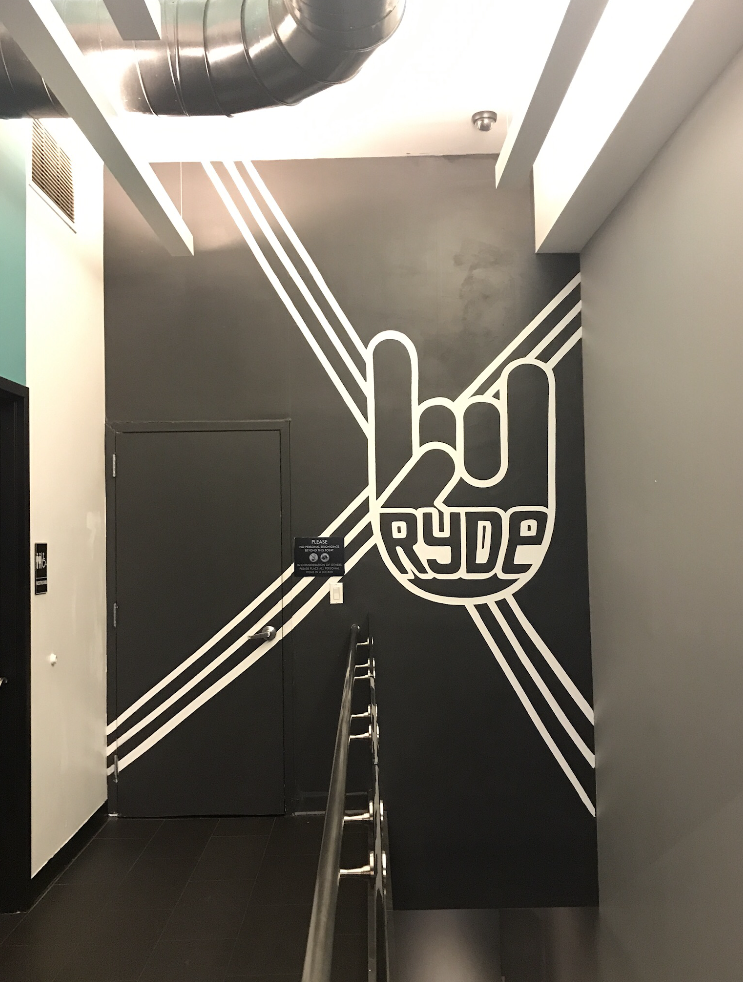 The studio's previous design was slightly dated – teal-green accents over gray and white walls, with a large wall decal on the feature wall. Nick and his team felt like it needed to look sleeker, more modern, and have a more cohesive feel. A member of the Ryde team custom designed an image that conveyed the brand – a simple black and white graphic with a hand encouraging visitors to "rock on!"
Once the graphic was approved, Paintzen's crew of decorative artists helped rebrand the space in just two days –  transforming the feature wall into the mural the Ryde team had designed. Along with some other renovations, this feature walls tied the space together, helping to spread the exciting, energizing feel of this cycling studio.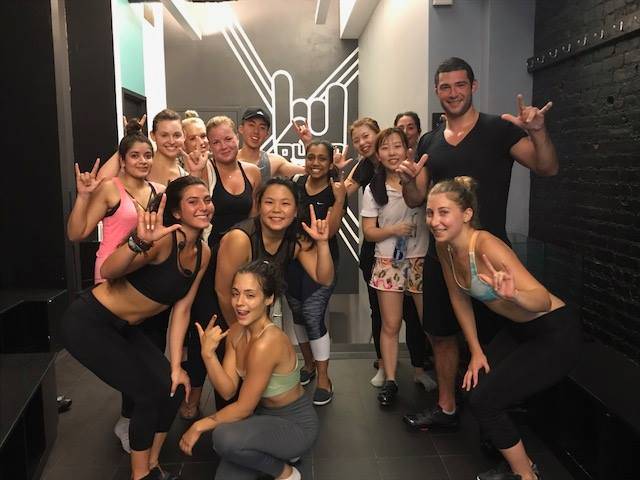 Check out this video interview with Nick Oram, COO of Ryde, to hear more about the transformation!
Our artists and graphic painters are also available to paint murals, faux finishes, and decorative wall designs in homes, offices, and more! Learn how to transform your space with custom wall art by visiting www.paintzen.com, and get started with a free quote by clicking here!