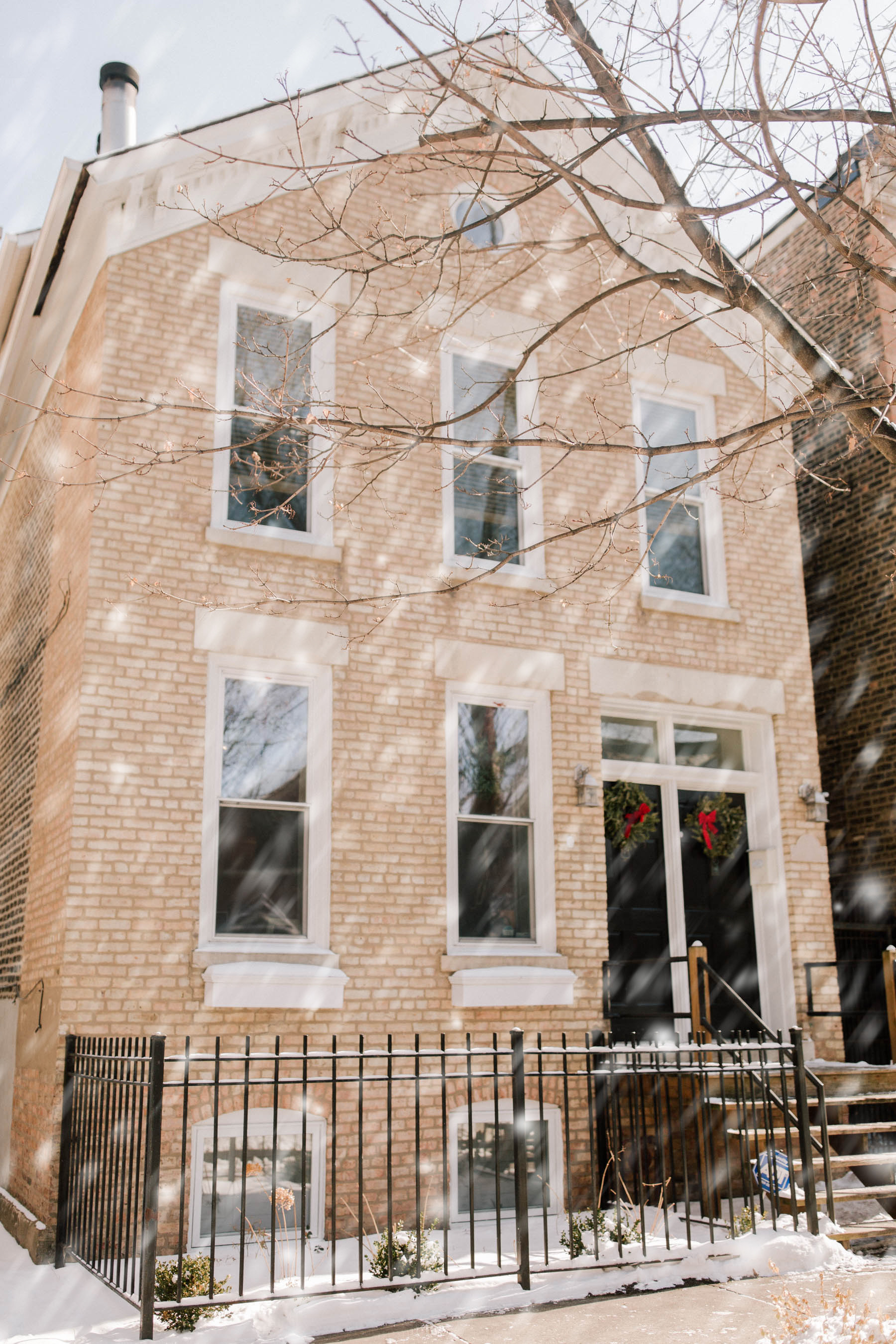 As the saying goes, "It's what inside that counts." But sometimes, what's on the outside is just as important… especially the exterior of your house.
Homeowners planning renovations often spend most of their time focusing on their interior space. There are countless design decisions to be made – from kitchen cabinets and countertops to bathroom tile and plumbing, paint colors and wall coverings to carpets and other flooring options. But to really boost your "curb appeal," it's important to remember your home's exterior.
Two years ago, we were connected with bloggers Kelly and Mitch Larkin, founders of Kelly in the City. "Kelly in the City is a blog where we document our lives from family to friends, New York to Chicago, fashion, traveling…and our miniature dachshund, Noodle," Mitch described. "Our dream has always been to have a little home in a big city and we pulled it off! We bought the tiniest half a house in Lincoln Park, Chicago… but man was it ugly! We've been working since move in day to bring it up to speed." Back in 2016, Paintzen helped Mitch and Kelly with the master bedroom of their new home, adding some color to brighten up the space. Two years later, the Larkins (who are now a family of three with the addition of their adorable daughter, Emma!) were tackling a different project – their exterior trim, doors, and railings.
"After all the hard work, expense, and trips to Home Depot to make the inside of our place water tight and up to snuff, we had a surprising revelation on a family walk this past year: 'Woah. The outside of our house is really ugly.'" Mitch shared on the blog, describing the moment they realized the exterior of their house needed some TLC. "But as you might imagine, life with a toddler at home leaves little time for painting." The Larkins' townhouse railings were previously painted a dark teal color – the aesthetic felt a bit dated to them. And after all the hard work spent updating the interior, Kelly and Mitch wanted their house to be perfect, inside and out.
Before: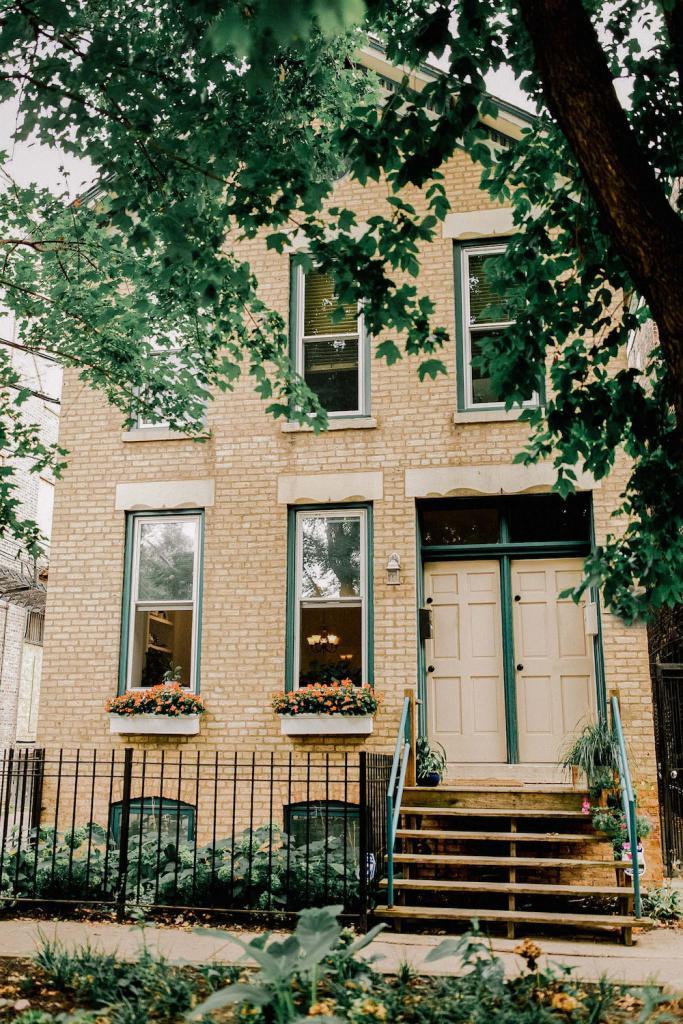 Paintzen was thrilled to help "turn everything from '1960s ugh' to 'timeless'." They chose a glossy black paint for their front door and to replace the dark teal railings, and a soft white for window trim and front door frames. The final result was classically beautiful.
Mitch shared, "Things went amazingly well with the exterior project, too. [Paintzen] worked on the house for three days, but it was as if they weren't even here! They tried SO hard not to interrupt our day-to-day lives, yet did an absolutely perfect job. My wife is a tough lady to please, and Kelly loved the result."
After: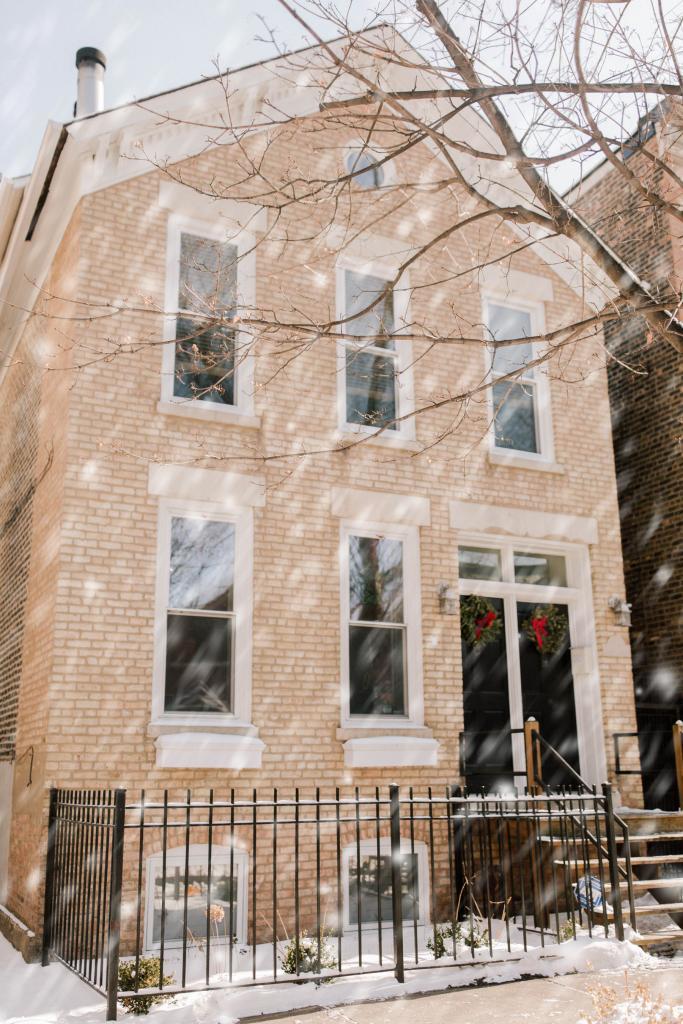 "Thank god for Paintzen! Thanks to their hard work and incredible craftsmanship our place is ready for prime time. We can even have friends over during the day now!"
Read more about the Larkin's renovation project on their blog, Kelly in the City.
Paintzen professional painters are ready to repaint Chicago. If you are ready to tackle your own exterior paint project, get started with a free quote or schedule some time to speak with a Project Manager about the details of your home!