We want to give you $500 to use on your next Paintzen painting project!
Everyone knows the first step in planning a home paint job is getting inspired – but sometimes, it's not as easy as you'd think to select the perfect color, decide which surfaces to paint, or find that overall vision.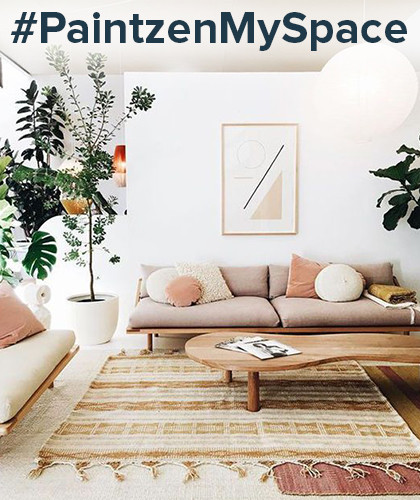 Take the time to look around you – there are beautifully painted homes everywhere, especially on Instagram! Interior designers, home stagers, bloggers and more are always sharing rooms that awe and inspire us – rooms with elaborate trim, fantastic color, intricate patterns, and bold accents. We want to see what inspires YOU! Whether it's a classic white kitchen like the above, the beautifully neutral bedroom like the below, or anything in between, we want to see what gets your creativity going!
Share images of rooms, houses, condos, apartments, offices, or any other space that inspires you – whether it's a room painted by Paintzen or not – on
Instagram
,
Facebook
,
Pinterest
or
Twitter
and tag @Paintzen and #PaintzenMySpace. Once a month, we'll select one inspirational room to be awarded $500 towards making that dream a reality.
Get social with us for your chance to refresh your home and save $500! We can't wait to help you transform your space into something beautiful, "Instagrammable," and uniquely you. 🙂