5 Reasons to Hire House Painters For Your Project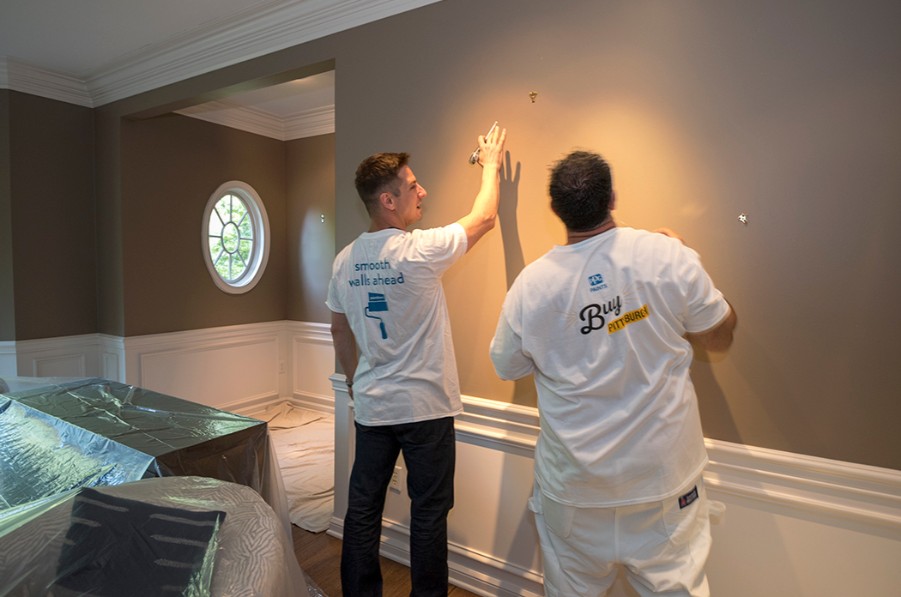 Improving the appearance of your home is a great way to make it more enjoyable and valuable. One of the most effective ways to do this is by giving it a fresh coat of paint.
When people consider painting their home, many want to do it on their own. There are several reasons, however, why you should reconsider hiring exterior or interior house painters.
1) Convenience
A simple reason why you should hire an exterior or interior house painter is that it will save you a lot of time. You can spend so much time searching for painters, paint, and supplies. Additionally, prepping the room and painting takes its toll on your day-to-day life. When all is said and done, you may end up spending several days on a small painting project. Hiring an exterior or interior house painter can save you all of that time and worry.
2) Physical Limitations
Another reason why it is a good idea to hire an exterior or interior house painter is that we aren't all cut out for it. Painting is a deceivingly strenuous activity, requiring physical activity that your body isn't used to.
Ladders are another issue that could pose some issues for those trying to paint their homes themselves.
If you hire Paintzen, all of our professional painters are capable and skilled in painting and are fully insured and licensed.
3) Proper Materials
When you try to paint a home on your own, the variety of paint and supplies can be overwhelming and confusing.
Paintzen's house painting services help you with paint selection and will bring the paint and proper material with them to the job.
4) Better Product
Ultimately, one of the best reasons to hire a professional painter is that you will receive a better final product. Though the cost of a professional house painter may be higher than it if you were to do it on your own, the fact is that it will be done right and to your satisfaction.
With Paintzen your space will be taken care of to ensure that it is in the condition it was prior to the commencement of your project.
5) Insured
Finally, when you hire a professional painter your painter should be licensed and insured. If the painter happens to damage something, that cost can be covered by their policy. And their insurance will cover any employees that are injured while working.
All of Paintzen's house painters are fully licensed and insured.
Having a nicely painted home can greatly improve its appearance and value. While hiring your professional painters at first may not seem like a good idea due to the cost, there are many advantages of hiring professional painters that make it a great option.
Use Paintzen's online platform to get a free and instant online quote for your painting project. If you do decide to book, our painters can be ready in as little as a week to start painting. Get started today by browsing our services, ordering color samples, or getting your quote.
---