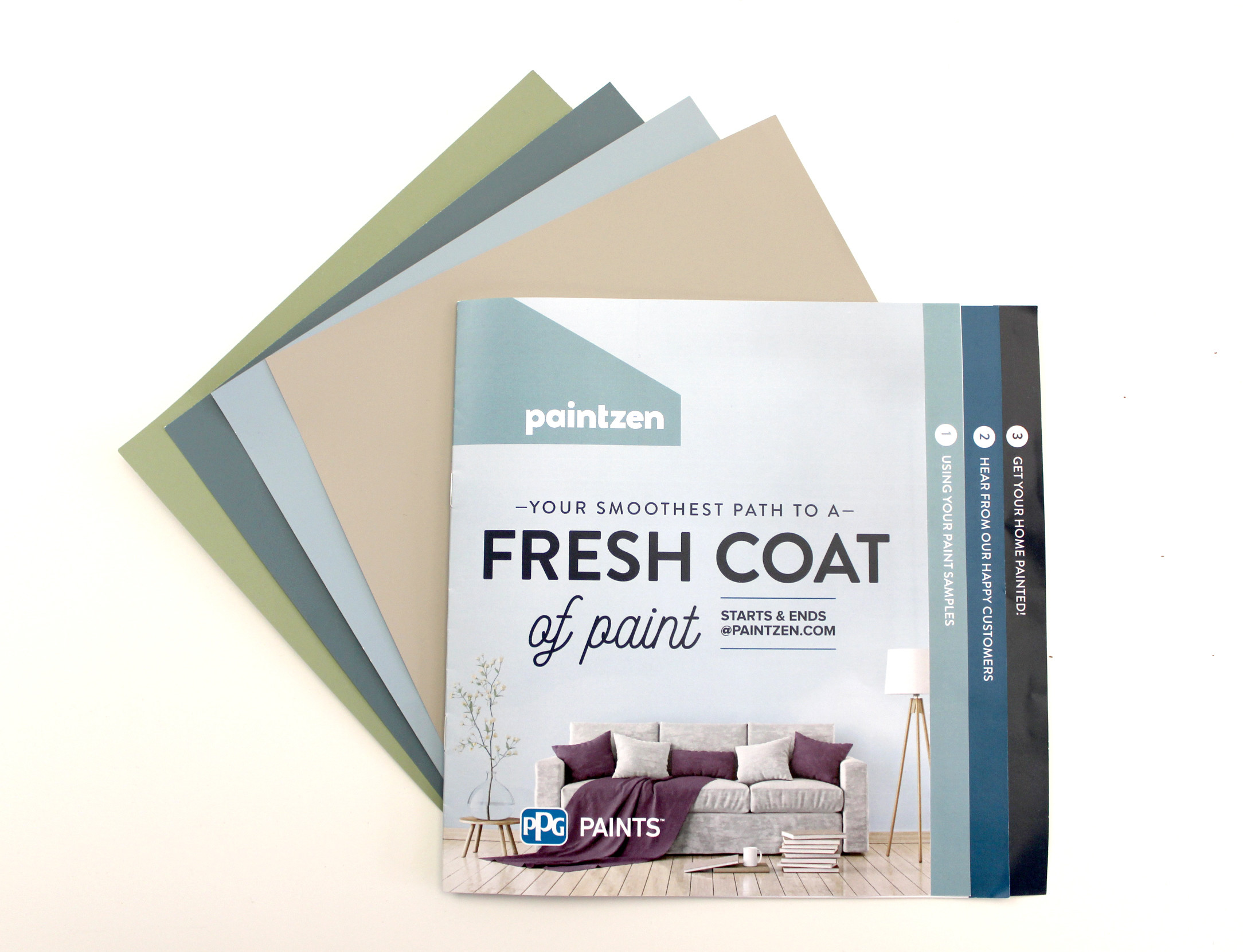 Choosing the perfect paint color can be tough. With thousands of options, often narrowing it down to your ideal shade takes a little extra help. To make the process easier, the Paintzen team is launching our Color Swatch Sampling Program!
While we've had digital color support, like our Inspiration Gallery, on our website and offered free Color Consultations, we know there is nothing like seeing those colors right up there on your wall. When you order our free color samples, you'll receive up to 5 PPG 8" x 8" paint swatches that you can hang right on your walls to see exactly how they'll look in your home! Customers love these because they're much larger than the small swatch samples usually found in stores. Even better, we'll ship them right too – and even the shipping is free!
Your packet will also come with the "My Perfect Color" booklet, full of tips on how to make the most of your samples, as well as some exclusive discount offers and a special Sweepstakes where you can enter to win a free Paintzen paint job!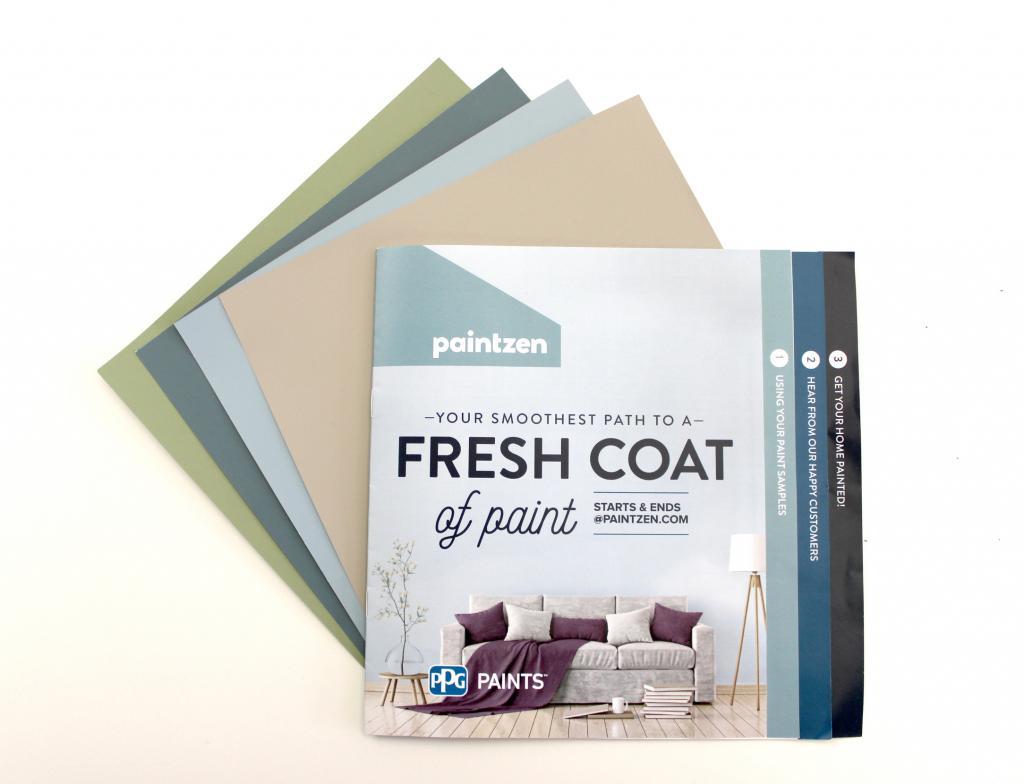 If you're not sure where to start, reach out to us! We have an expert team here in our office who would be more than happy to make recommendations on colors to send your way. Whether you're looking for something that's currently on trend or going for a big, bold statement, considering staging your home for sale or just looking for that perfect shade of white, our color consultants can help you select the colors perfect for you to assess in person.
To make your selection, visit our Color Gallery to get inspired, tell us the colors you'd like to sample, and we'll ship you out your swatches immediately. When you're ready to get a quote, be sure to use the exclusive promo code from your My Perfect Color booklet to save $50 on your paint job!
Ready to order your samples? Click here to visit our color gallery and fill out this form to order your free color swatches!