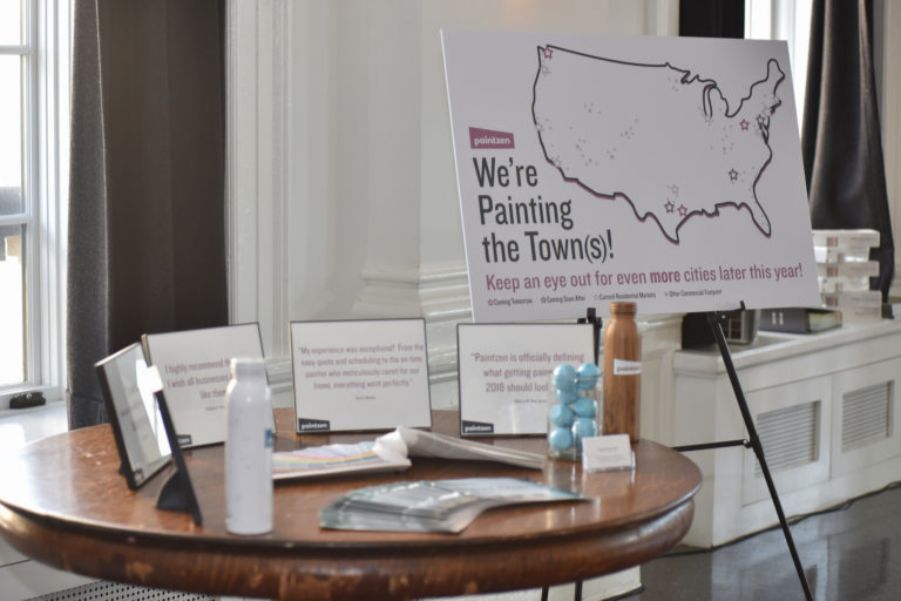 Paintzen is a one-stop shop for all of your painting needs; from picking the perfect color, to getting a quote, to having the best painters for the job, Paintzen handles it. And as of today, our platform is now available in three more major U.S. cities: Pittsburgh, Seattle, and Houston!
On July 18, we celebrated our launch here in Pittsburgh at the Ace Hotel. We were thrilled to meet with some local designers in the Pittsburgh area and invite them to join our partnership program. Our partners at PPG also shared more about their 2019 Color of the Year – Night Watch – and shared some tips about incorporating them into your home!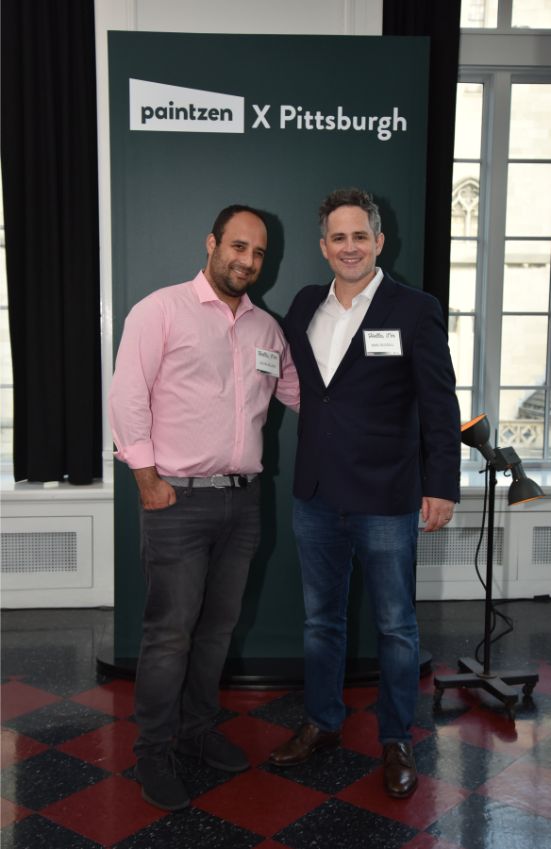 In 2013 we launched our service in New York City, and over the past 5 years have opened up shop in Dallas, Washington, D.C., Portland, Chicago, San Francisco, Boston, and Los Angeles.
When we started Paintzen, we had one mission: make painting simple. We're the only company that provides an all-in-one, on-demand painting service. In case you are new to our services, our free and instant quote bundles the price and process of purchasing paint and supplies, together with professional painting services, all without leaving your computer. Our network of highly vetted and professional painters and instant booking capability enables you to begin jobs in as few as 72 hours. Paint and supplies are delivered to your front door, for extra convenience!
We are so excited for Paintzen's exciting growth into these new markets as more and more people want to hire others to complete household tasks for them – especially painting the interior and exterior of your home! While many homeowners embrace the "DIY" mentality, Paintzen is here for those more interested in the "do-it-for-me" model.
"We are excited and proud of the growth we've experienced since 2013," said our CEO, Mike Russell. "Our services take the hassle out of painting. Paintzen users are finding that they can easily hire a high-quality, trusted painter and avoid spending an entire weekend prepping, painting and cleaning up."
Paintzen is thrilled to bring our painting services to Pittsburgh, Seattle, and Houston. We have been involved in many exciting projects over the past five years and are looking forward to being a part of the design trends of these cities.
We've painted celebrity apartments like Lucy Lui's living room, to the home offices of local bloggers.
To learn more about our services and what we offer, browse the services section of our website; we paint residential interior and exterior jobs, cabinet painting, custom murals and so much more!
---