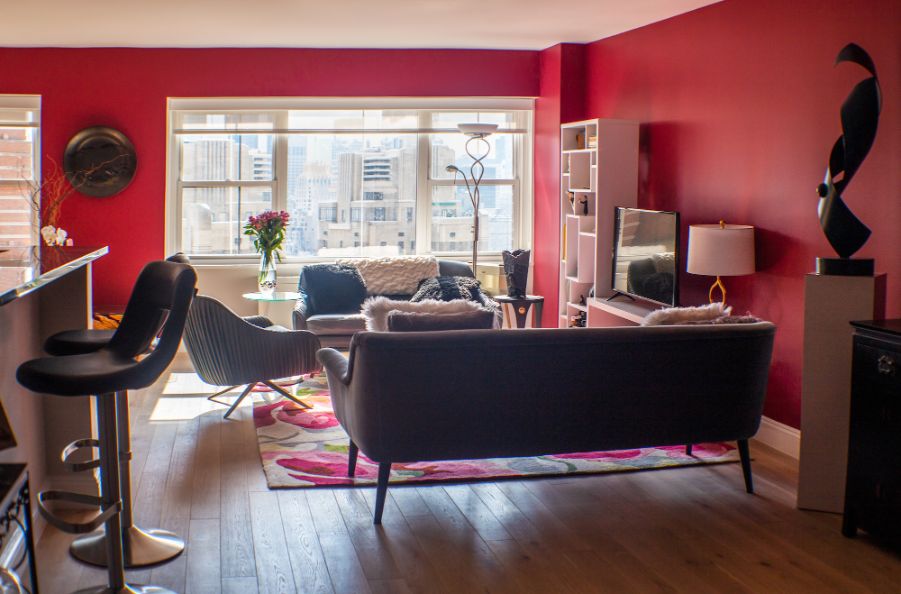 An Upper West Side couple recently worked with Paintzen to upgrade the walls in their apartment. They chose a deep red that embodies passion and energy. Their walls now gorgeously capture the city light and bring great energy to their home.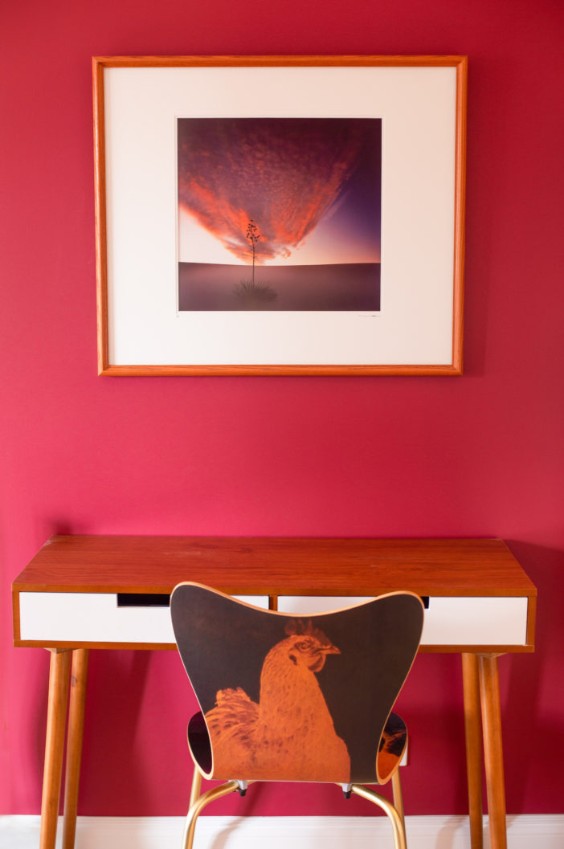 When these Upper West Side residents wanted to upgrade their walls, they knew exactly where to go. This is the third time they have used Paintzen's painting services. "There is no better company to work with for NY apartment painting than Paintzen," they said. " They were in communication with us the day before and the day of. They are neat and pleasant to work with during the job.  This is the third time we have used Paintzen, so we obviously love using them!"
Order Free Color Swatches
Prior to using Paintzen in New York, we also painted their
New Jersey
home. "We have always had our walls painted in a colorful way in our New Jersey home, so moving to NYC, we needed to find reasonable and professional painters."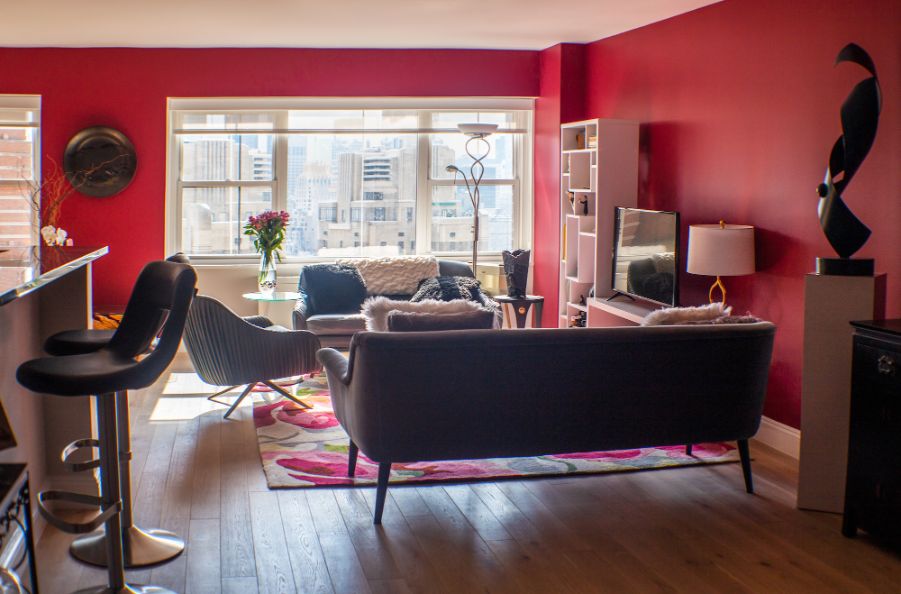 Our painters painted the bedroom and living room in their apartment the same color. "We were inspired to paint our living room and bedroom because we like the warmth and the finished look of painted walls," they said. "They also highlight our artwork well."
Their color of choice was a strong red color, similar to PPG's Madeira Red. "We painted our walls in a rich burgundy-red to add intensity to the room and to accent our decor. The color nicely complements the white floor molding and doors, adding great contrast."
Paintzen painters were "professional, on time, and good at their job," resulting in a great new space for this Upper West Side couple.
If you are interested in getting your home professionally painted, contact Paintzen to learn more about our many painting services!
Get Your Free Quote Today
---