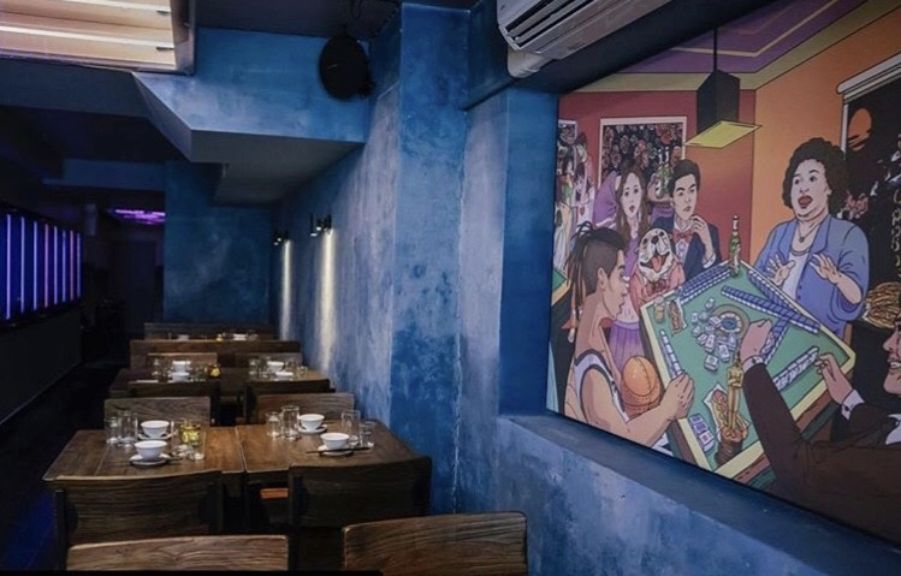 It's not a shock to anyone that remodeling a restaurant, let alone building one from scratch, can be a chaotic and stressful experience. At Paintzen we pride ourselves on our ability to jump into a project and work quickly and efficiently. Our painters don't want to hold up the project or make something more chaotic. So when the owners of the new restaurant, 886, reached out to Paintzen, we were excited to offer our painting services for help.
886 is a restaurant in the East Village that works with traditional Taiwanese food and serves Taiwanese beer. It opened in early July and offers a unique and playful experience, fitting for the East Village aesthetic. The traditional Taiwanese dishes are juxtaposed with a spirited and colorful decor.
In May, the owners of 886, reached out to Paintzen to help them fulfill their vision of an innovative and lively space. They wanted a faux-finish look that would compliment their custom artwork.
When Paintzen painters were hired in early May, the faux-finish project was to be done in two rooms with two different styles. 886 was looking for a blue distressed ombre faux-finish in one room and a watercolor mural of Taiwanese mountain landscapes in the other.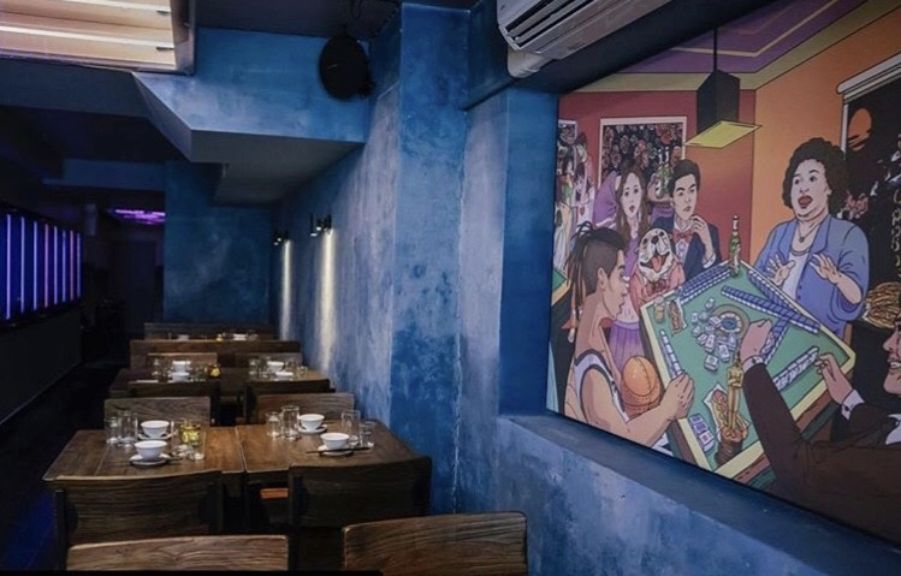 886 owners, Eric Sze and Andy Chuang, were eager to work with us and we went rolling. Paintzen worked with MuralPainterNYC, who we have worked with before on previous projects,  like this brewery and this co-working space in SoHo. Together, we were able to get the owners the look they wanted.
As anyone in the restaurant business knows, opening a restaurant is stressful and chaotic, the last thing we wanted to be in the way. So Paintzen worked quickly and efficiently and was out of there in no time.
Especially for those who manage the facilities in restaurants or other hospitality venues, having a resource like Paintzen means saving a great deal of time and stress. A project like the one our team completed at 886 requires heavily vetting painters for expertise, and quality control throughout the process. Paintzen's platform hosts a wide variety of painters and artists that are background-checked, insured, and vetted for high-quality work, and our project management team ensures that jobs like this, with lots of detail and elaborate faux finishing, go smoothly from start to finish.
If you are in the NYC area, be sure to check out 886! This restaurant is surely worth the visit: the food is stellar and the ambiance is definitely unique.
---