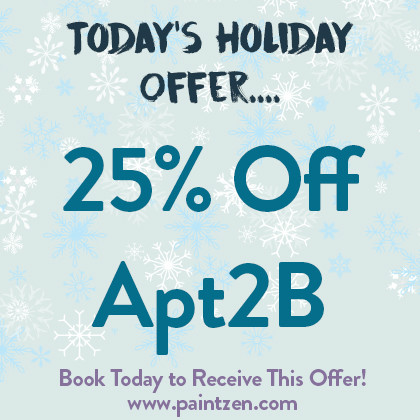 On the Second Day of Holiday Giveaways, Paintzen gave to me… a discount to Apt2B!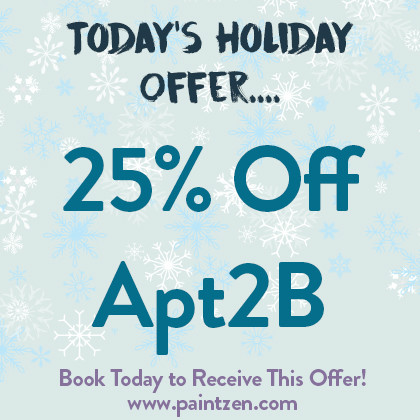 We are firm believers that nothing transforms a space like a fresh coat of paint – but a freshly painted room without beautiful furniture is no place to host your Christmas or New Years Eve party. Thankfully, our good friends over at Apt2B are giving Paintzen customers who book their paint jobs TODAY a chance to save 25% off EVERYTHING on their site!
You may remember, from earlier this year, that we worked with Apt2B to repaint the Man-Cave of Emmy-winner and star of This Is Us Sterling K. Brown!
If you want to furnish your home like your favorite TV celebrity (…or just someone with really good taste in decor…), you've got to shop Apt2B!
To redeem this deal, book your Paintzen job today by 5 PM PST! Upon booking, you'll receive your exclusive Apt2B code (which by the way – is valid through January 31, 2018!).
So resolve to have the most desirable home on the block, painted by Paintzen, and furnished by Apt2B. Book now!