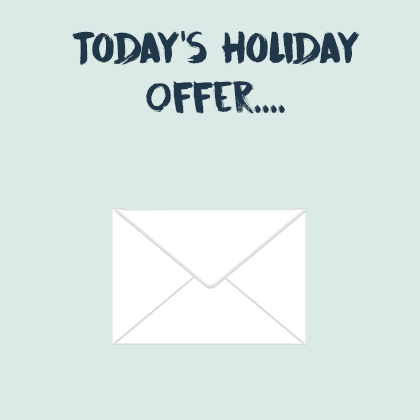 It's the  Fourth Day of our Week of Holiday Giveaways and this time, we're letting you treat yourself to whatever you want. Book your Paintzen paint job today and you'll receive a $50 Amazon Gift Card!
We know that when you're repainting your home, you're likely changing around the decor a little bit as well. That's why we want to make sure you've got some extra cash so you can match your throw pillows to your accent wall or get some pretty new glassware to stock in your refinished cabinets!
Book your paint job by 5 PM PST and your Project Manager will be sure that you receive, within 24 hours, a $50 Amazon eGift Card.*
So don't wait – get started with a free quote or pick up where you left off with your project manager and book that paint job before the end of 2017 so you can start your new year feeling refreshed.
*Cannot be combined with other offers or promotions.