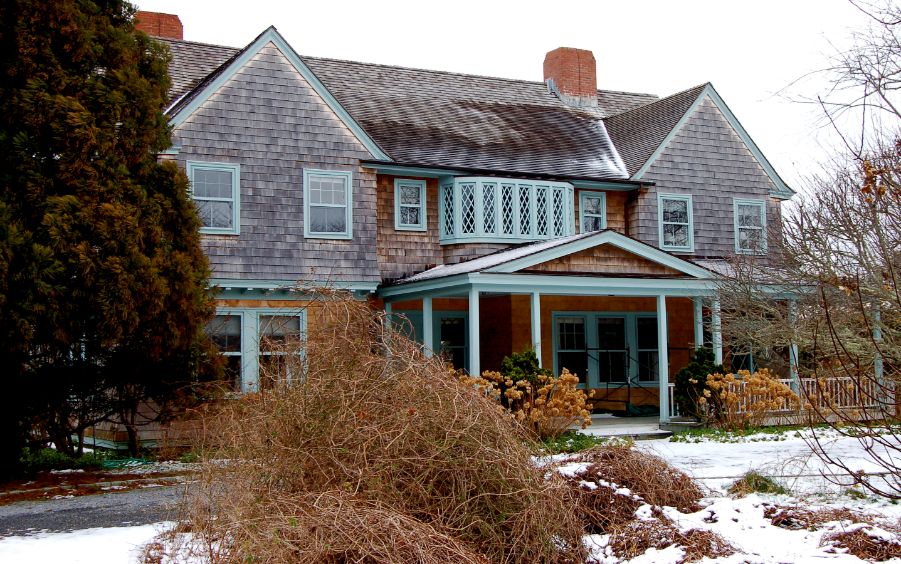 If your first introduction to Grey Gardens was through one of the movies (the 1975 Grey Gardens documentary or the 2009 HBO film starring Drew Barrymore and Jessica Lange), then you may only know the house as a dilapidated, vermin-infested mess.
The home was bought in 1979 by Washington Post publisher Ben Bradlee and his wife for $220,000. It has since been restored to its original beauty and is now for rent!
East Hamptons socialite Edith "Big Edie" Bouvier Beale shared the 28-room mansion with her daughter Edie "Little Edie" Beale. They lived amidst rotting food and furniture, accompanied by cats, raccoons, and fleas.
Built in 1897 as a summer cottage for the Phillips family (who published the Detroit Free Press), the Hills bought it in 1913. Anna Hill, a horticulturist, and writer imported walls from Spain to build the gardens. In the '20s, Phelan Beale purchased the house with Big Edie's money. After Phelan divorced Big Edie in 1934, her father disinherited.  She wanted to be a singer rather than a socialite. But rather than move to a smaller place, Big Edie chose defiantly to remain in her home, even as it crumbled around her.
Big Edie was the aunt of Jackie Kennedy Onassis, and Jackie restored part of the house in the early 1970s to keep the Edies from being evicted. They lived in the house, practicing their singing and dancing routines, raising feral cats and feeding the attic raccoons, until Big Edie's death in 1977. In 1979, Little Edie sold the home and most of its contents to the Bradlees. In 1984, Architectural Digest featured the house and an in-depth interview with the new owners about the renovation.
When Little Edie showed the Bradlees, the home, she told them, "All it needs is a coat of paint!" The Bradlees completely renovated the estate, gutting most of it. They also restored the furniture found in the attic. After scraping off layers of dirt they began to see the original blue, pink and green paint colors.
---