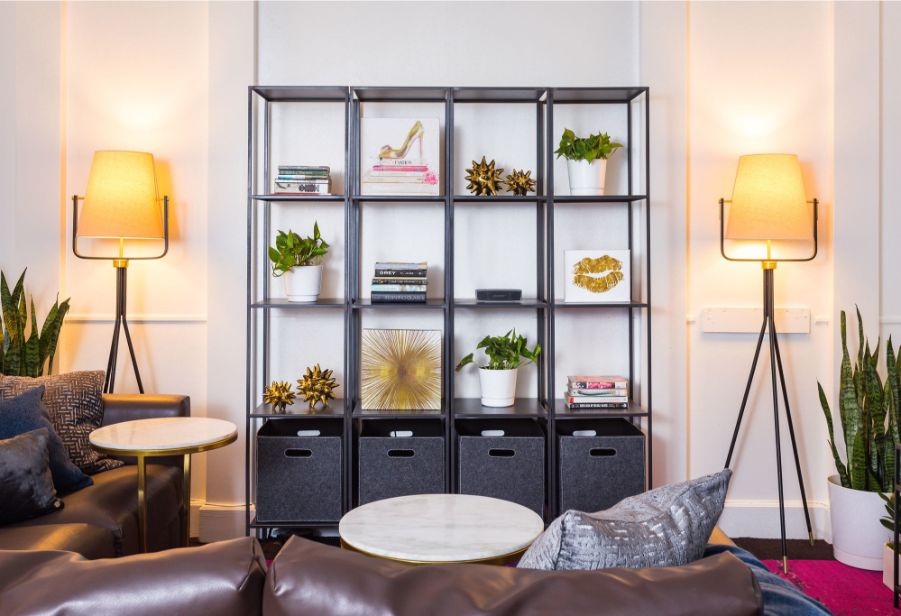 For many, professional interior design is a luxury. The ability to transform your home into a beautiful, unique space is an excellent opportunity for self-expression. Even a simple accent wall painted in a color that speaks to you is worth it. Interior designer and founder of Design Exchange, Sean Carlson Perry, embodies this sentiment. "The reason that I love designing spaces, and value the impact of space design on people, is the way the spaces make us feel, the visceral appeal of good design. Good design should stimulate the senses and generate an emotionally engaging experience.  As a designer, I get to massage and sculpt people's experience of space!" 
The Mission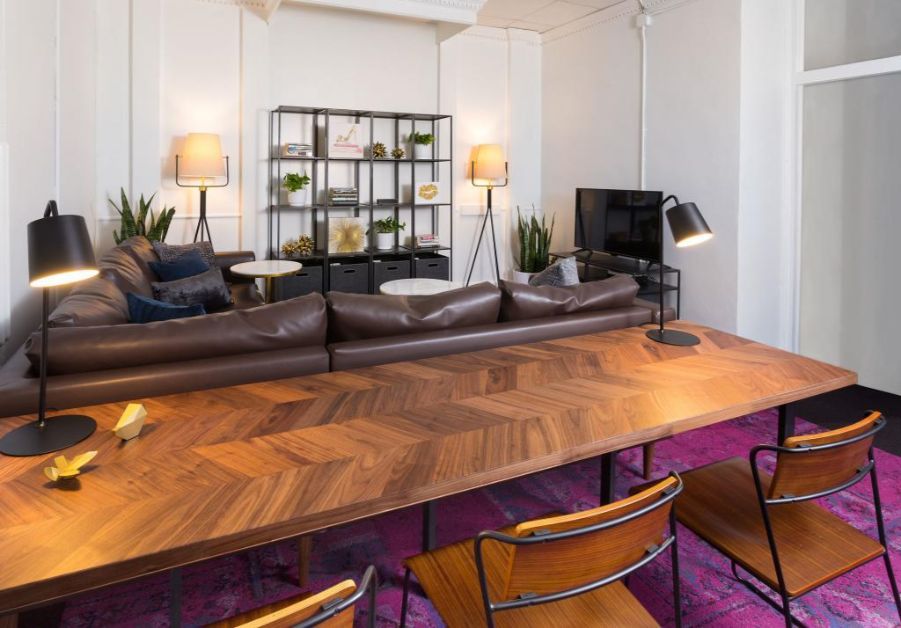 In late 2017, Paintzen connected with Perry regarding a design project for The Ali Forney Center. The Ali Forney Center, based in New York City, is the largest and most comprehensive organization dedicated to housing homeless LGBTQ youth. Nearly 40% of the homeless youth population is LGBTQ. Homeless LGBTQ youth are eight times more likely to experience violence, discrimination, and suicide. AFC houses 124 young adults each night and provides services to over 1,400 homeless young people per year.
The Project
Perry and his team felt the space itself could use some updating and could feel more like home. Rooms were dark, cold, and lacked proper storage. Furniture was in poor shape and didn't work. There was so much more that could happen within the walls of the AFC that could be improved using interior design & paint!
The Result
Before:
After: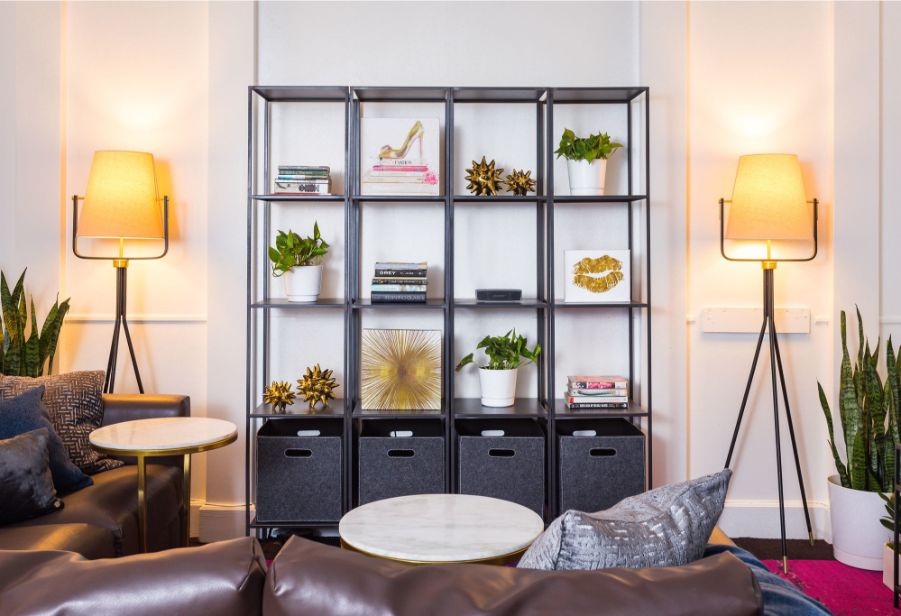 Paintzen was excited to help. The dark walls are now white, opening up the space, making it brighter, warmer, and more welcoming. The white walls also served as a better backdrop lighting, furniture, wall decor, and flooring. Beyond painting, Perry and his team used FLOR carpet tiles for durability in a bright Fuchsia shade for a pop of color. They created a more functional layout to maximize the space and make better use of its architectural details and added new furniture including lamps, tables, throws, a sofa, a TV and a Roku to make the space beautiful, and even fun.  
Before:
After:
"Design increases connection and community," Perry told us. "When we revamp a shelter space, history tells us that the residents spend more time in the space, more time with their peers, building connections and community; a greater sense of home." Perry's goal was to create an environment that set its residents up for success by improving their quality of life, outlook, and self-esteem.
"This isn't an extreme home makeover. It's about improving the aesthetics of the space to create a better environment and experience for people who are going through challenging times. I've been lucky enough to have an amount of work that allows me to donate a portion of profits to Design Exchange Projects."
Before:
After:
"I grew up gay in Nebraska, and have gone through some hard times when I was younger, but I can't imagine going through what these kids go through – rejection from family, being kicked out of the house for being who they are, homeless and having nowhere else to turn," said Perry.  "Luckily, there is The Ali Forney Center.  Doing these projects for AFC is extra special and close to my heart."
Additional Details:
For more details about this project, see Design Exchange's post about the work here.
Ali Forney was homeless after being kicked out of his home because of his LGBTQ identity. Ali was killed on the streets of New York City 20 years ago. The work of the Ali Forney Center is in his memory. To learn more about Ali Forney and this organization, visit www.aliforneycenter.org.
DESIGN EXCHANGE is a socially innovative business model created and funded by designer Sean Carlson Perry. Recognizing the impact of our aesthetic environment on healing, decision making, emotional responses, and self-image, DESIGN EXCHANGE donates redesigned spaces, materials, and furnishings to under-served individuals, communities, and organizations in NYC. Follow Sean on Instagram here: @scpdesign
Photo Credits: 
Aaron Thompson http://www.aaronthompson.photo/
---