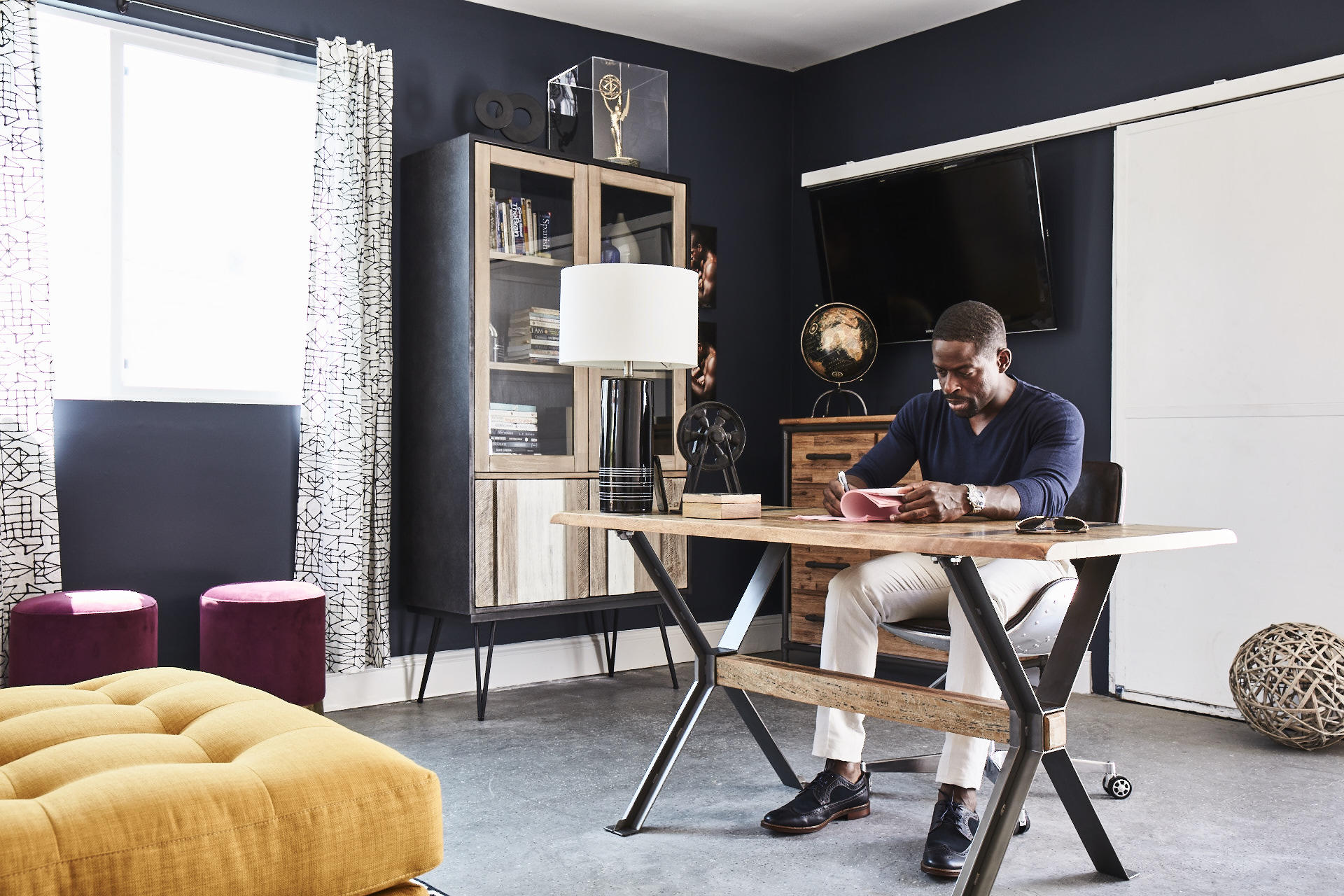 Everyone needs a little space of their own. Whether it's a cozy reading nook for a busy mom to curl up in at the end of a long day, a quiet corner of a living room for an artist to get inspired, or a mancave where die-hard sports fans can watch the game without distraction. Even Emmy-award winning "This Is Us" actor Sterling K. Brown was feeling like he needed a place where he could go to be productive (as well as get some peace and quiet). Sterling's Los Angeles house is home to him, his wife, and two of their two sons – so understandably, it can feel a little crazy.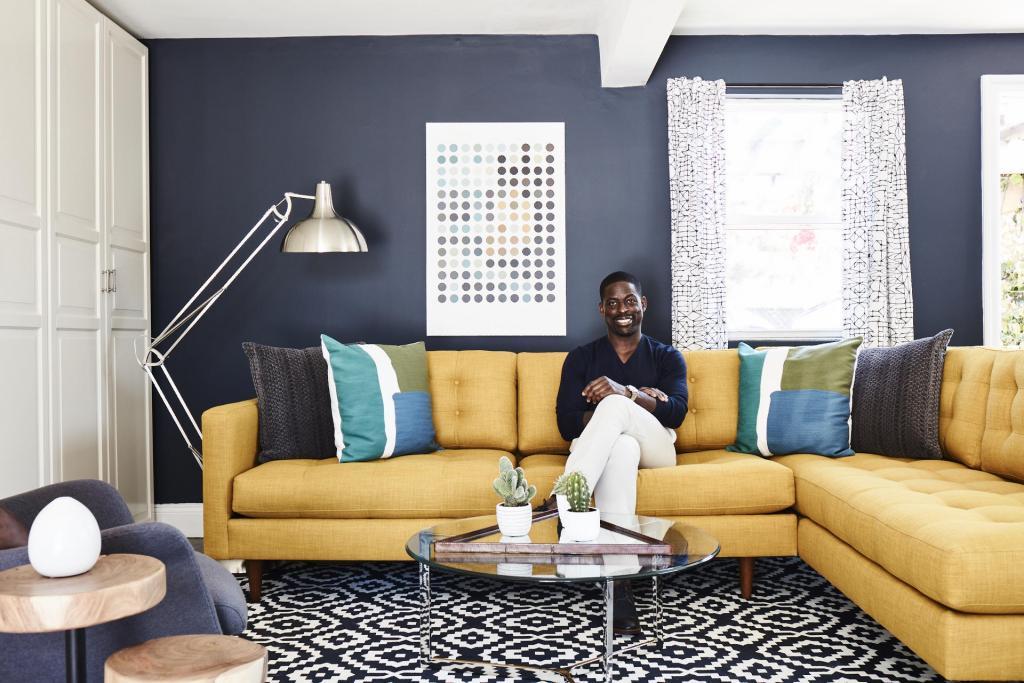 Sterling reached out to interior designer Kyle Schuneman of Apt2B to help convert his garage into a man-cave / office into a space where he could conduct some of his day-to-day tasks, run his lines, or just relax after a long day. As Schuneman began to visualize Sterling's "creative workspace", he and the Apt2B team reached out Paintzen to make the process a little more colorful.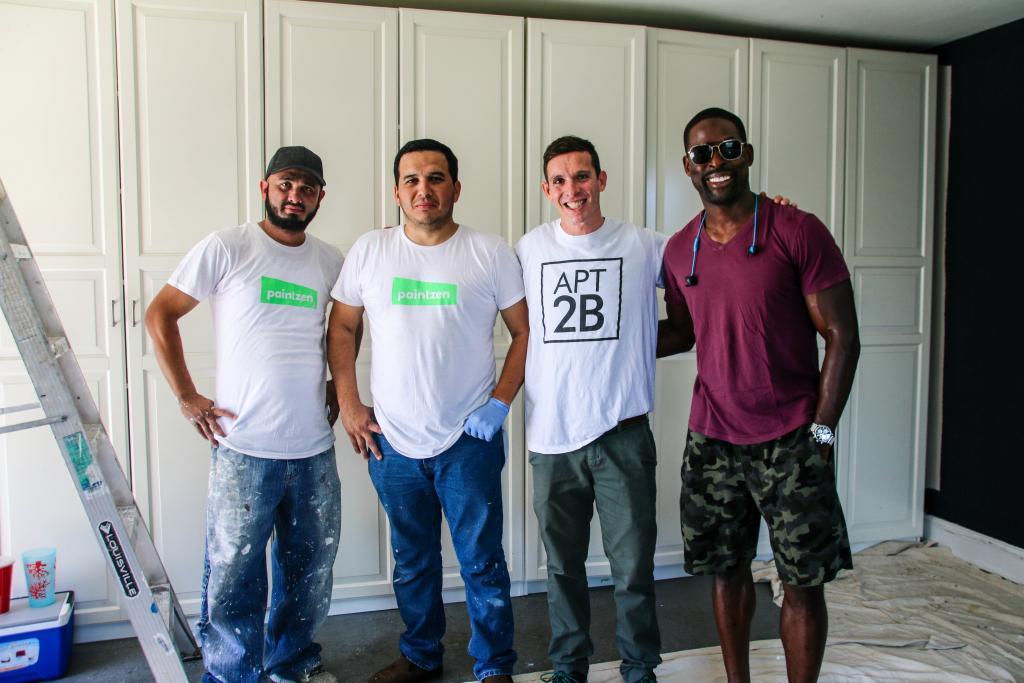 The room was full of natural light, which meant we could go bolder with color. Schuneman selected a navy blue – one of the season's most popular shades (especially for mancaves!) in a flat finish for the walls. The color was perfect for the space; it paired well with the concrete flooring, which was covered with a blue-and-white patterned area rug, and had plenty of personality. (Not to mention it makes a lovely backdrop for an Emmy, don't you think?)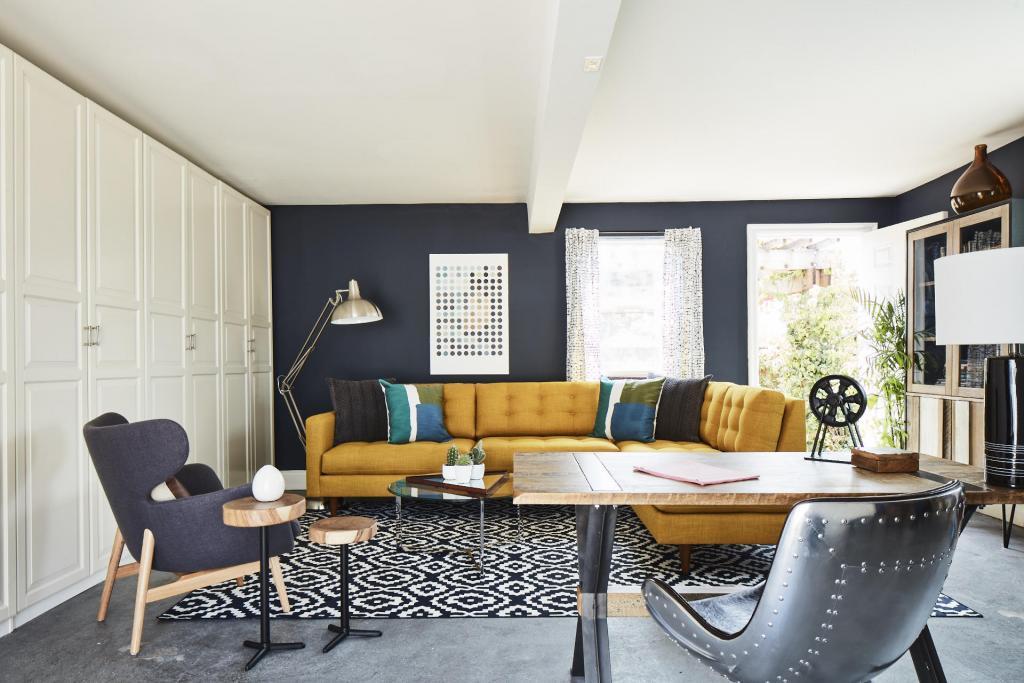 Schuneman's furniture selection was done with the paint color in mind. He chose a bright, bold sofa in a mustard color, and used lots of wood and metal accents throughout to elevate the space and help it feel more modern and sophisticated. A work table was added – where we imagine Sterling will spend time reading scripts and getting work done – and there is plenty of space on the walls and in glass-faced cabinets, of course, to display future Emmy's in the years to come. However, the large mounted TV and ample seating in the room means this space can just as well be used hosting get-togethers with friends.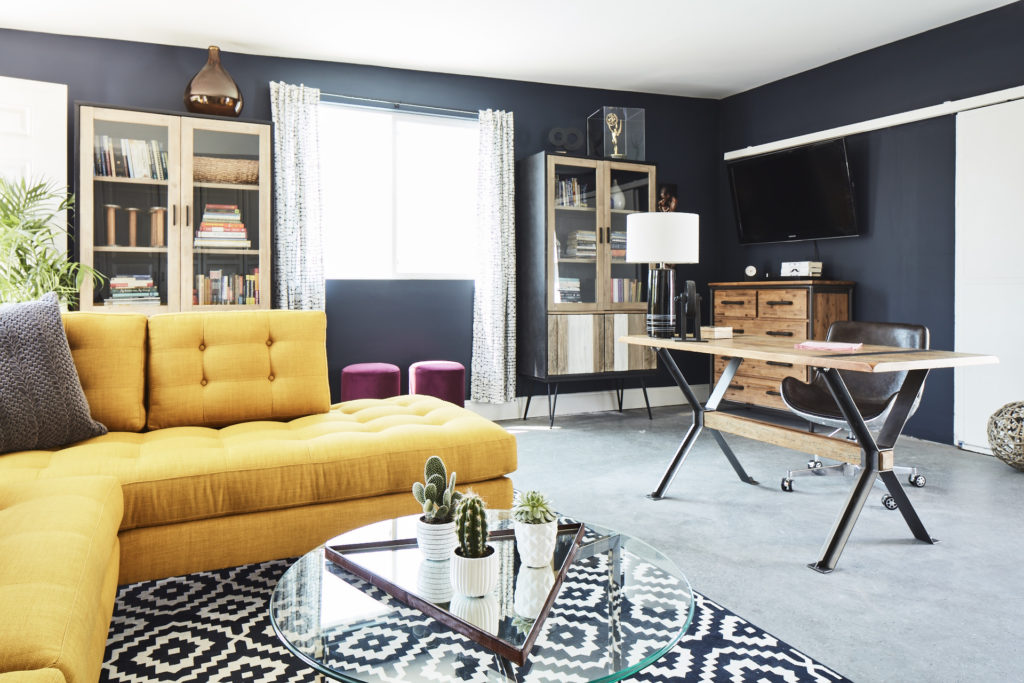 We think you'll agree that the final product was stunning. The rich navy walls paired with Schuneman's decor selections resulted in a space that is smart, stylish, and masculine. Apt2B turned a standard garage into a sleek home office and Mancave for Sterling K. Brown, and our team at Paintzen was thrilled to be a part of the process.
Here are some more shots of the space: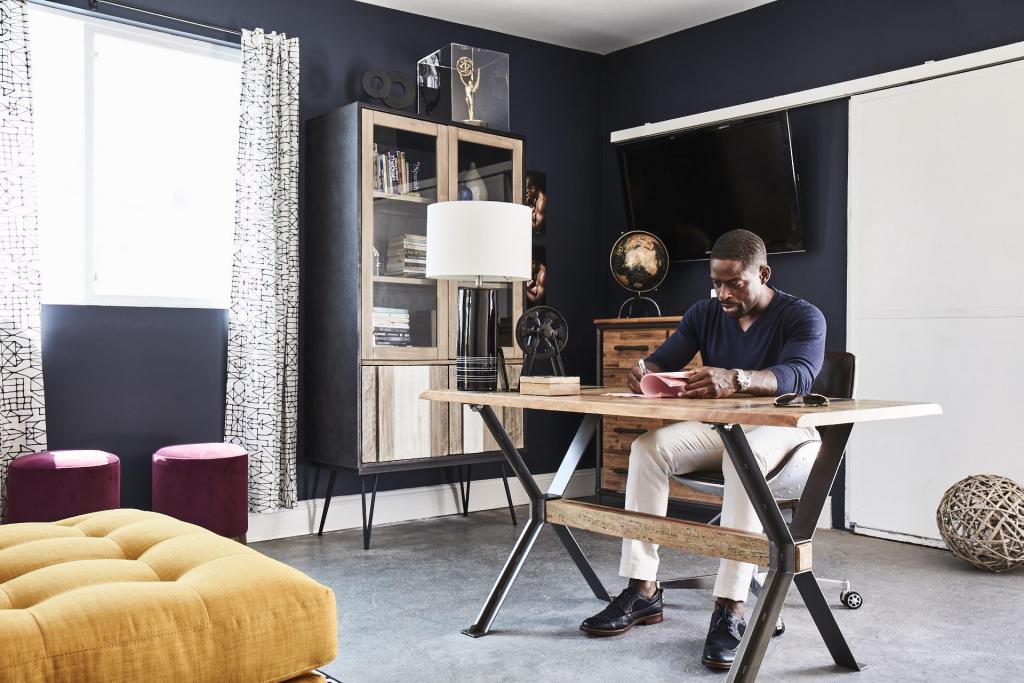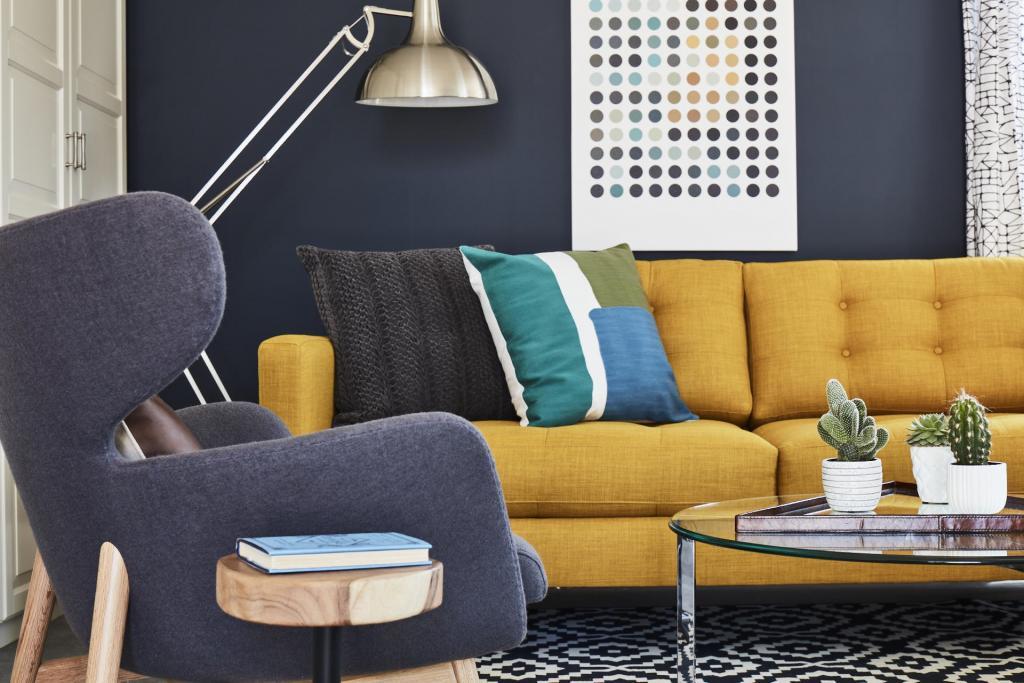 For more on Sterling's new spot, head over to Apt2B, watch their video on the makeover, and shop the collection!