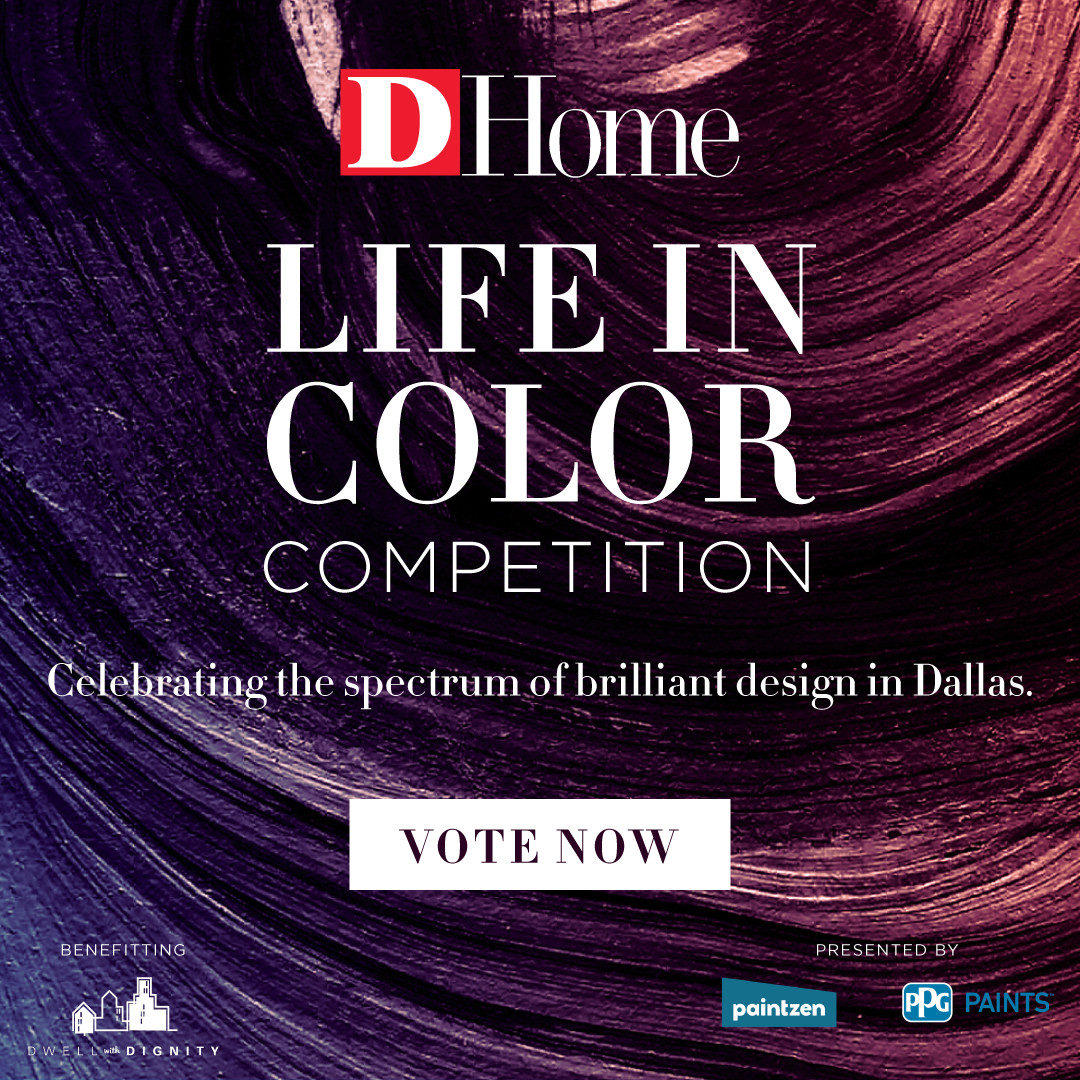 D Home editors have finally selected the finalists for this year's Life in Color Competition. That means it's time to cast your ballot for your favorite use of color.
Over the last few weeks, editors at D Home have sifted through hundreds of beautiful submissions for their Life in Color competition; Paintzen and PPG Paints are presenting partners! The D Home team selected 12 designers as finalists.
The 2018 finalists for D Home's Life In Color Competition:
Readers have until Wednesday, October 3 to vote for their favorite space by one of these 12 esteemed Dallas designers. Choose the space and color that speaks to you and feel good doing it! For every vote cast, Dwell with Dignity will receive a donation.
Enjoy perusing through the finalists' spaces (get ready to see their impeccable use of color)! Cast your vote here.
If any of these rooms or colors inspire you, browse our inspiring palettes or order your free color samples that can be sent straight to your door!