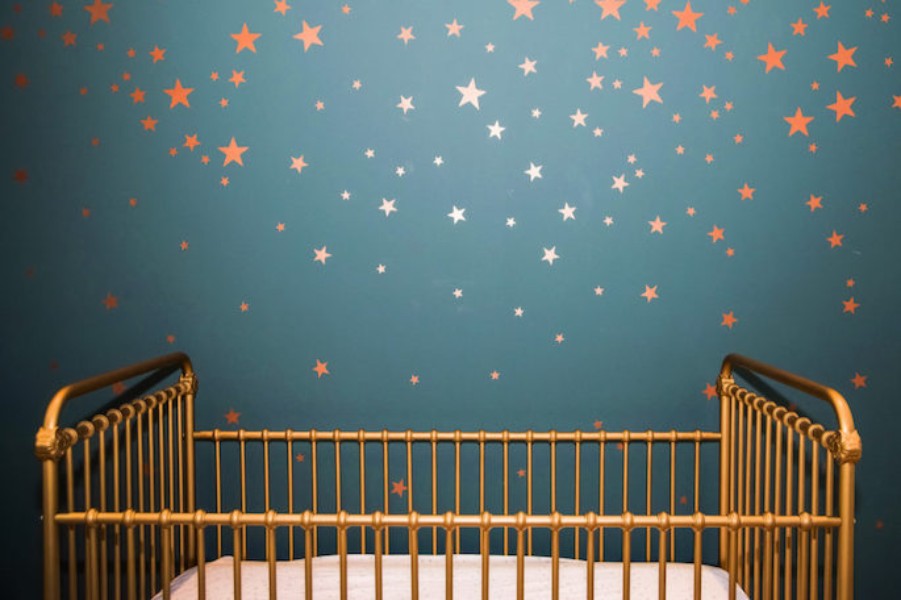 This project is a Paintzen favorite.
Mira Rapp Hooper of the Flatiron District in Manhattan wanted to give her daughter's room a star-studded upgrade.
"We wanted a design concept for our daughter's room that was gender neutral but not necessarily subtle or soft. We love a celestial theme because there are so many ways it can be done stylishly while still being ultra kid-friendly."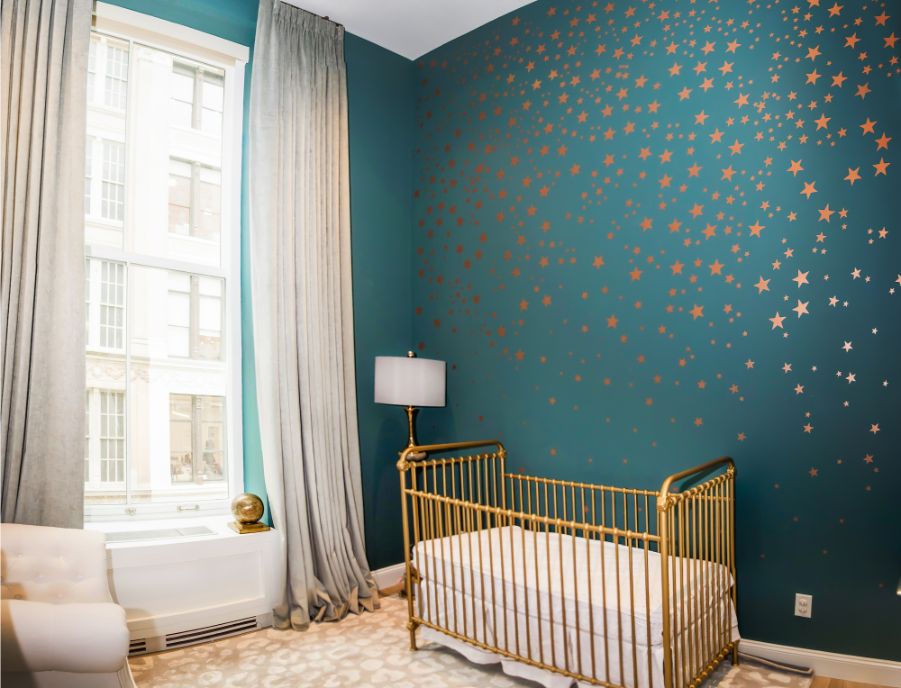 That is how Rapp Hooper landed on a beautiful blue-green paint color that is similar to PPG's Bermuda. "Dark blue-greens are among my favorite colors and rose gold stars seemed like an ideal pairing. We loved the idea of the stars falling in a cascade down the wall— dense near the ceiling and tapering out above our girl's crib."
With this particular request, Paintzen called in one of our mural partners, Emily at Mural Painters NYC.
"We had hired painters before and would always recommend it when possible," says Rapp Hooper. "But this is a design we couldn't have pulled off without real experts. The stars were created with custom stencils, and the rose gold paint specially mixed to match the deep green. It took some true artistry to pull off!"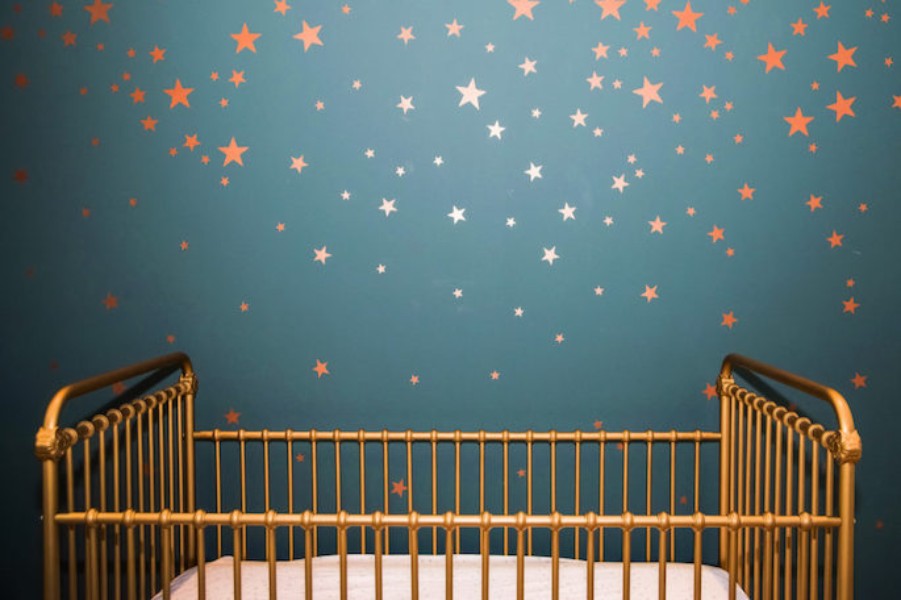 "The Paintzen team excelled at every aspect of this project. From converting my idea into a design to painting the room a gorgeous blue-green to creating custom stencils and paint, to hand painting the stars, Paintzen's broad array of expertise brought the project together beautifully."
Paintzen loves working on nurseries. There is nothing like creating a space for someone to create their identity. If you are interested in painting a nursery, here are the top 15 paint colors for nurseries and a previous Boston nursery project we worked on.
Order Free Color Swatches
Get A Quote For Your Paint Project
---